This is one in a series of profiles of
officers in the Enzler
Society, a group of young professionals and
emerging philanthropists who support the mission of Catholic Charities through
volunteerism and networking.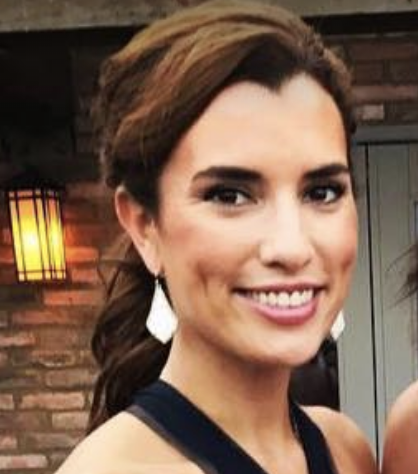 Sara Costello, communications
chair
Hometown: Sandy Spring, Md..
Occupation: Interior designer
How
long have you served with the Enzler Society? Three years.
Why
did you join the Enzler Society? I
joined Enzler Society because it provides great volunteer opportunities to
participate in around D.C. with people my age who have similar interests and
values. Aside from volunteering, the Enzler Society has offered great
networking opportunities for young professionals in the area with similar
interests and organizes fun events like quarterly happy hours to bring people
together. I've really enjoyed both the philanthropic and social aspects this
group has to offer and it's been a great way to stay connected to the Catholic
Community in DC.
What's your favorite Enzler Society activity? One of my favorite Enzler Society activities has been taking the young men of the Youth Transitional Program on outings around the city, especially to different museums followed by lunch nearby. Volunteers and YTP clients alike have all really enjoyed experiencing the museums DC has to offer and discussing each other's favorite parts over a great lunch afterward!
What's
your favorite memory? My favorite memory
with the Enzler Society is our mini-golf day we had at Hains Point with the
young men of YTP last spring. Everyone had such a fun time mini-golfing and
enjoyed hot dogs and burgers at the golf course!
What
are you looking forward to in 2020? I'm
looking forward to the new volunteer opportunities 2020 will bring for the
Enzler Society both with YTP and through other opportunities provided by
Catholic Charities.
For information about joining the Enzler
Society, visit our website.
Previous Enzler Society profiles:
Volunteerism as a Family Tradition
Helping Clients Prepare for Jobs
Empowering Clients by Engaging Different Voices