The involvement of partners from our community adds value to the social services delivered by Catholic Charities. And partners reap lasting rewards when they align their corporate social responsibility goals with involvement that matches the interests of stakeholders and shareholders
Corporate Giving Opportunities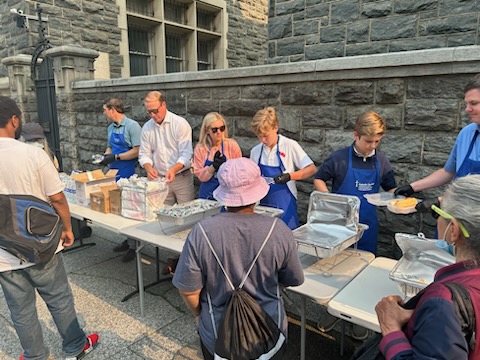 Support A Program
From mental health support to financial mentorship to housing, Catholic Charities' 50 programs align with many philanthropic interests. Consider submitting grants to support one of our programs. Find out more about our work here. Contact our Development staff to determine which programs best suit your company's giving priorities and goals.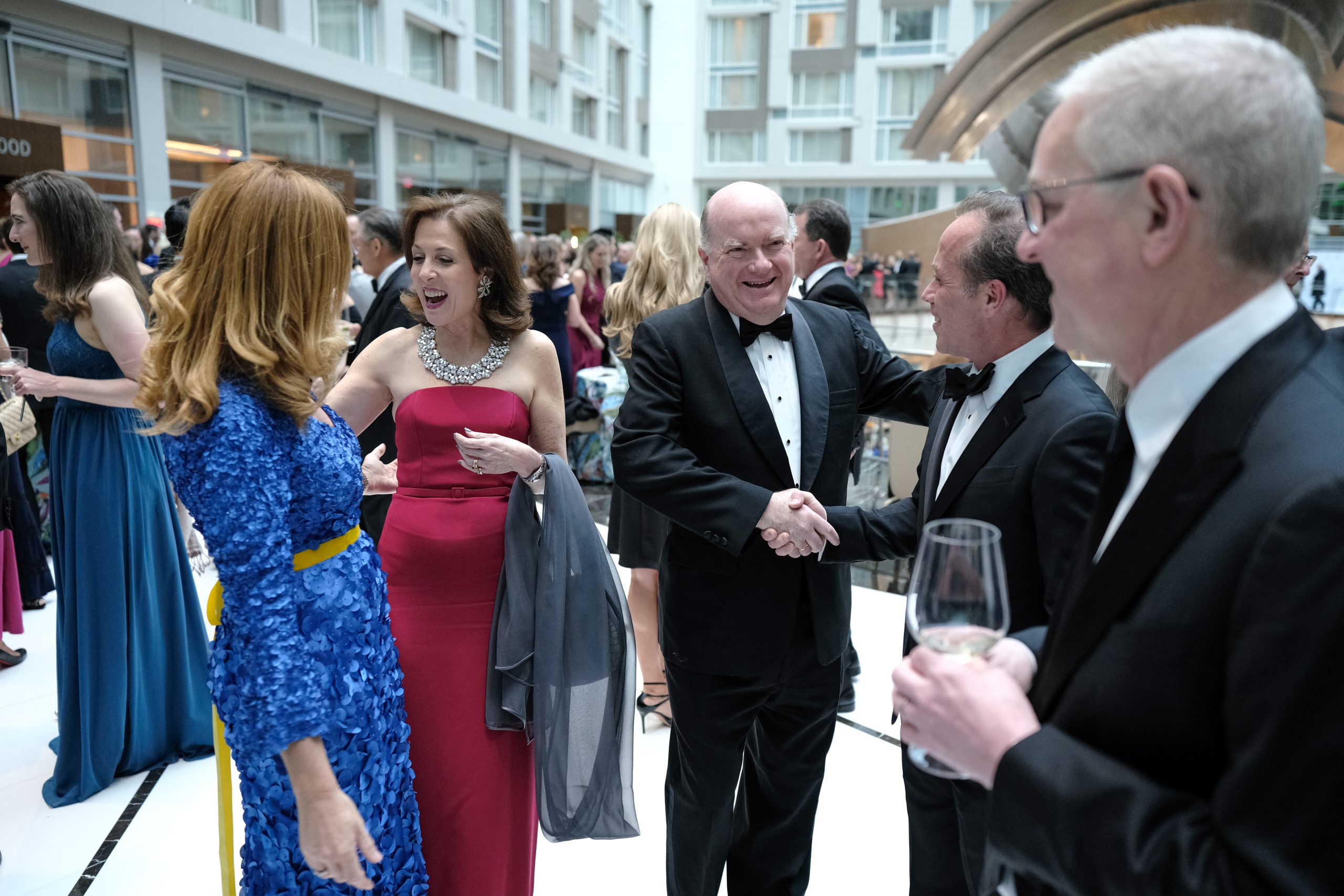 Sponsor An Event
Throughout the year, there are opportunities to sponsor and attend events that benefit Catholic Charities. Our events include the annual gala, golf tournaments, 83.33 Society service activities and peer-to-peer fundraisers. Events are a great way to thank your employees and clients and network with other individuals and companies that share philanthropic interests. Contact Carmen Joya to get started on your sponsorship today.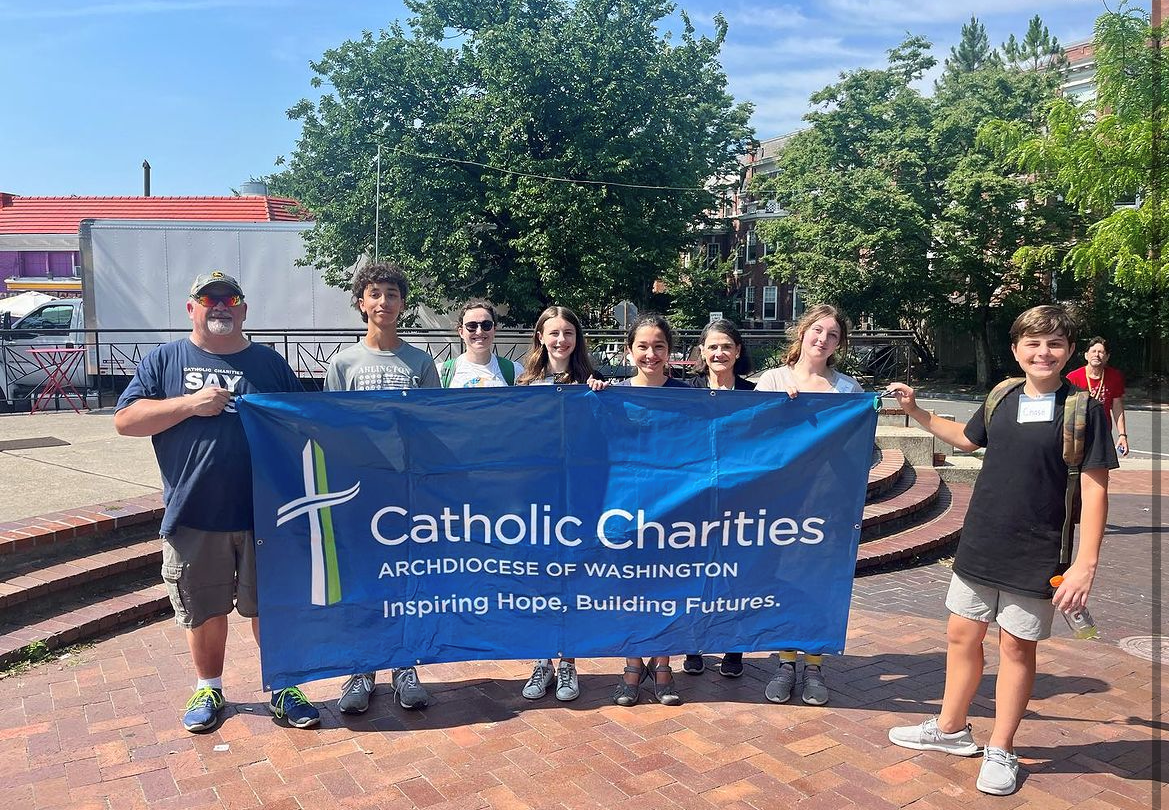 Volunteer
We are happy to work with you to create meaningful volunteer opportunities for small or large teams that will have a huge impact on the clients we serve. From mentoring to distributing food to collecting hygiene products, your volunteer work will enrich the lives of those in need in our community. To organize an event for your team, please contact Carmen Joya.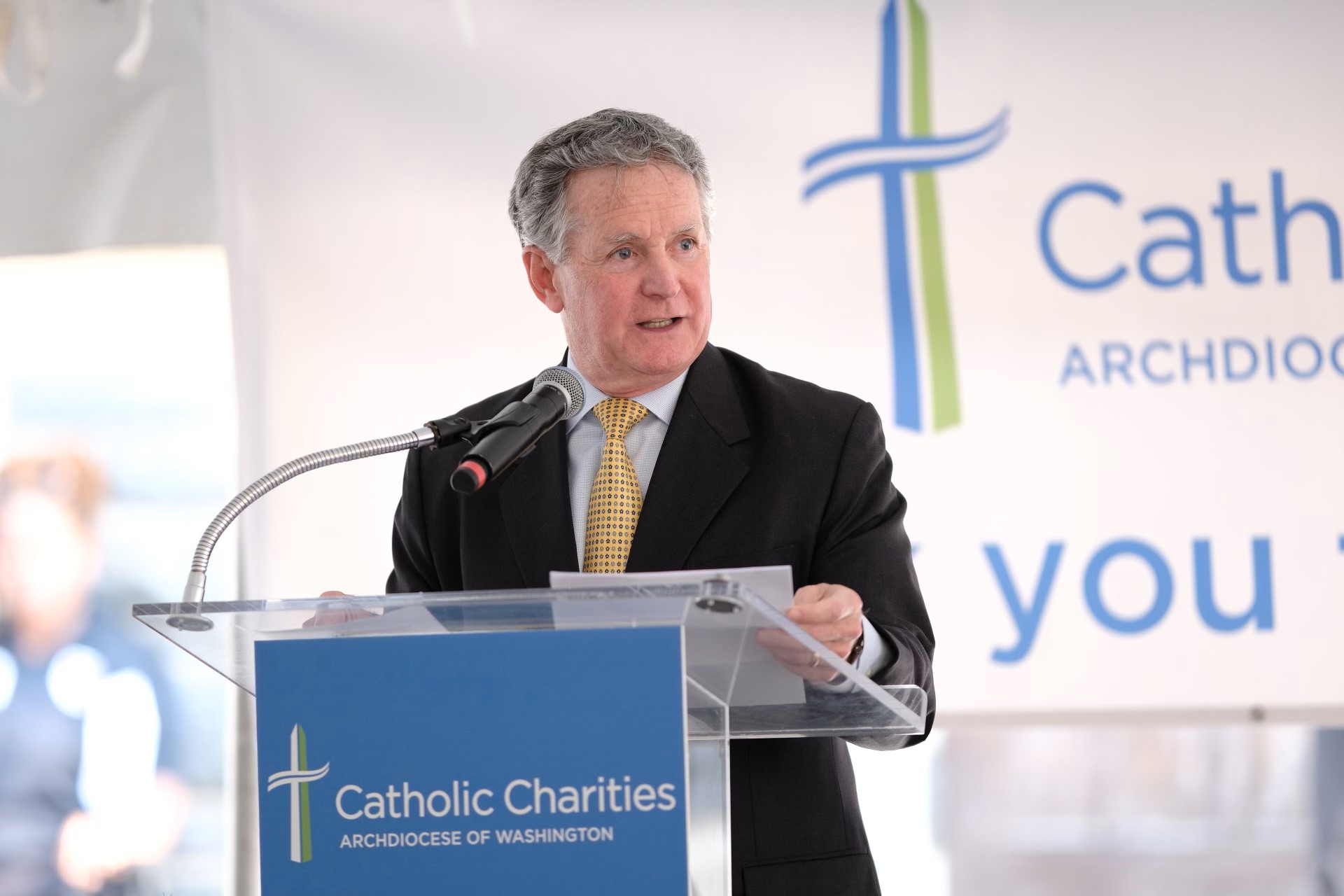 Participate in A Leadership Role
Are you looking for a way to share your subject matter expertise and network with other professionals? We are always looking for people who are passionate about our service mission and willing to help make connections for us. Opportunities include:
Development & Communications Committee
Catholic Charities Gala Committee
Catholic Charities Legal Network Advisory Board
Financial Stability Network Executive Board
Southern Maryland Task Force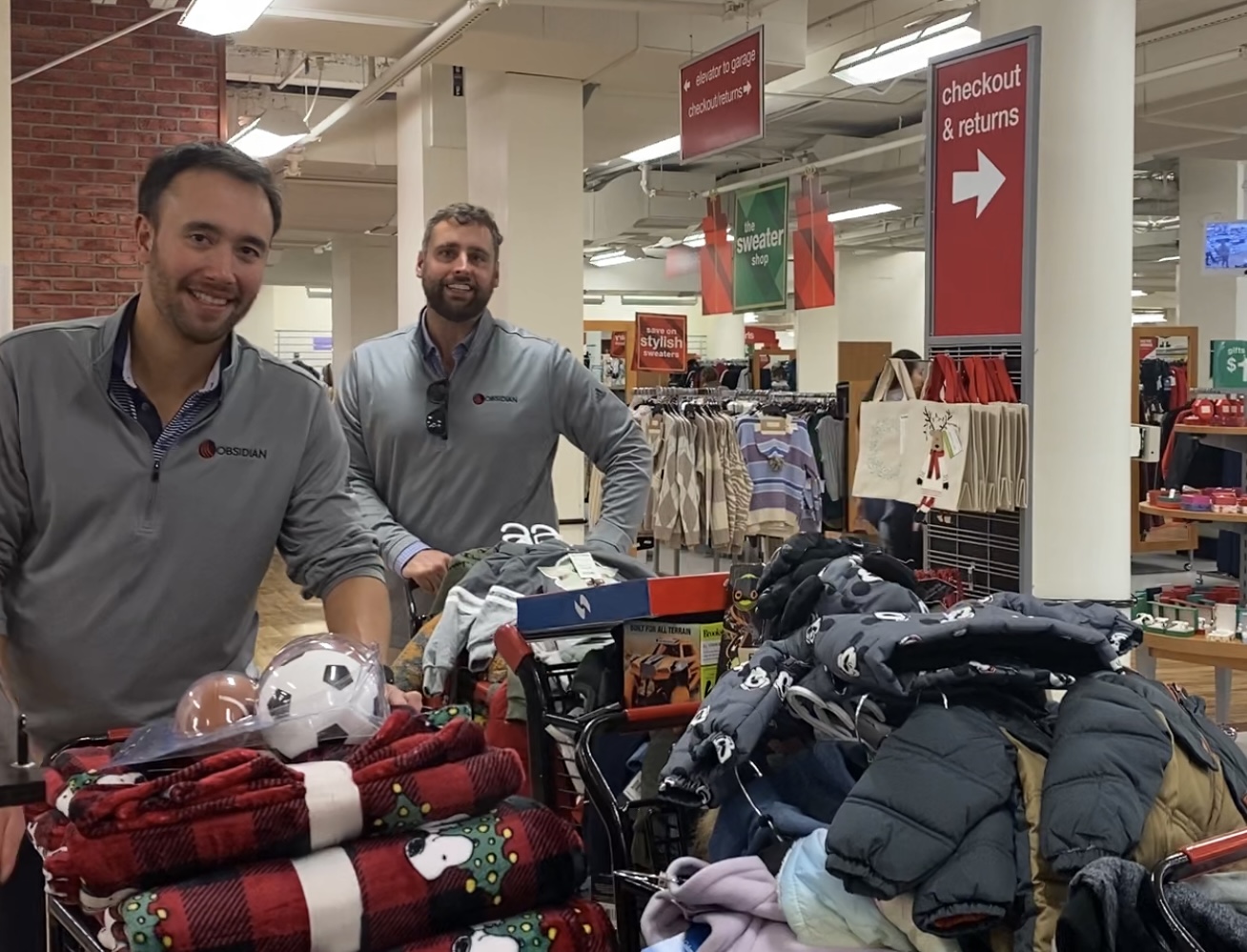 Develop an Employee Giving Campaign
Employee giving campaigns give businesses a chance to engage with Catholic Charities. We make it easy for you by helping you shape your campaign to align with your philanthropic priorities and speaking to your employees about the impact of their donations. Contact Beth Gorman for more information.
Corporate Giving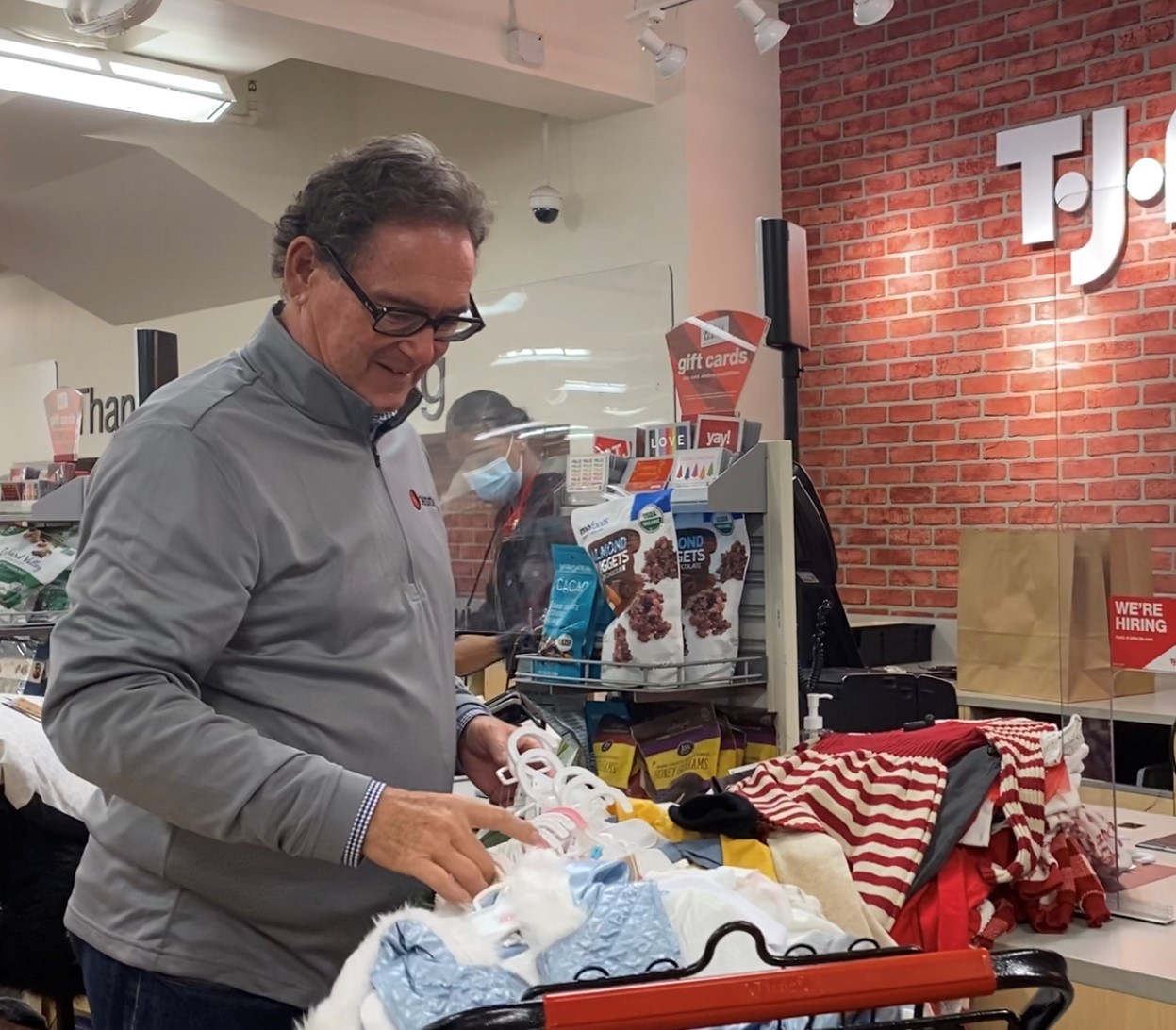 A holiday tradition by Obsidian Global brings together employees to shop for much-needed items for Catholic Charities clients.