About Us
We are the most comprehensive social services provider in the Washington area.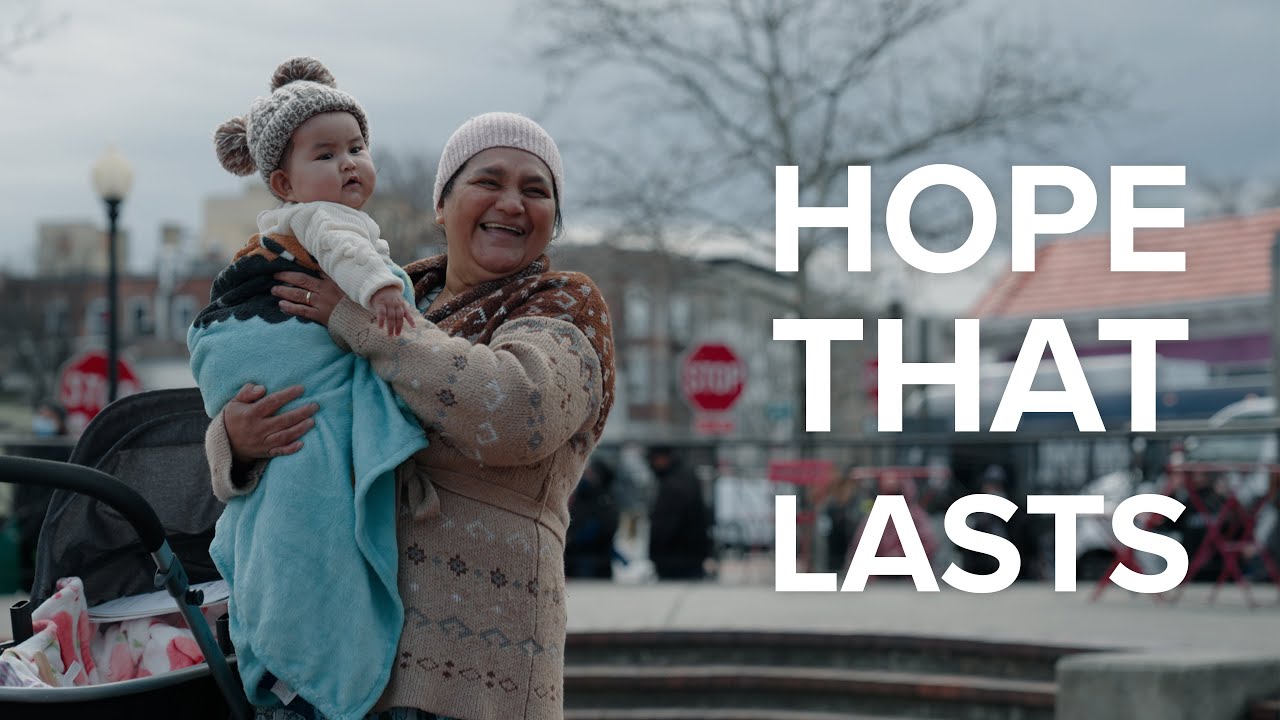 Inspiring Hope. Building Futures.
"Charity is born of the call of a God who continues to knock on our door, the door of all people, to invite us to love, to compassion, to service of one another."

Pope Francis

during a visit to Washington
Our Work Changes Lives. It Creates Opportunity. It Ends Isolation. It Gives Hope.
Since 1929, Catholic Charities of the Archdiocese of Washington has been answering the call to help those who are less fortunate in the District of Columbia and five surrounding Maryland counties. We serve anyone who comes to us in need regardless of social, economic or religious background.
We offer comfort, care and compassion through access to lower-cost medical and dental care, food and nutrition assistance, counseling and housing assistance, and legal services. In doing so, we open doors to help and hope. Find out more about our mission.
The best way to learn about our work is to see it through the eyes of those we serve.
What Our Clients Say
I genuinely do thank God for this program, which has provided my child and me a home — a permanent home where we both can grow and feel safe after living in a shelter. I couldn't be happier.
You have helped my son improve his behavior. His participation in school and learning is better.
Services have been beneficial for me and my family, especially when I was unemployed. I am so grateful for the assistance with food.
Do you want to know more about our programs?
Visit the Get Help section to learn about our programs and their positive impact.
A Dedication to Service and Culture of Caring
Led by a dedicated Board of Directors and staff, Catholic Charities provides quality care in a highly effective manner.
Accredited by the Council on Accreditation, Catholic Charities is committed to continuous quality improvement, a process that regularly assesses and improves the agency's performance with our mission and best practices in mind.
As a result of this commitment to quality, our Behavioral Health Services is one of the highest rated providers in the region and we have longtime partnerships with city and county governments, and other nonprofits and organizations.
In fulfilling our service mission, we are committed to the principles of diversity, equity and inclusion and serve as an advocate for social justice. Our core values and code of ethics prohibit racism, discrimination and bigotry in our work and workplace.
Join Us in Our Mission
While Catholic Charities is the philanthropic arm of The Roman Catholic Archdiocese of Washington, less than 1 percent of our overall funding comes from the archdiocese, which allows the agency to operate autonomously in our mission to serve the most vulnerable in our community. All funding the agency receives is used to support the designated Catholic Charities program or service.
We invite you to join the Catholic Charities community of supporters. Please visit the Get Involved section to find out more about volunteering and making a donation.