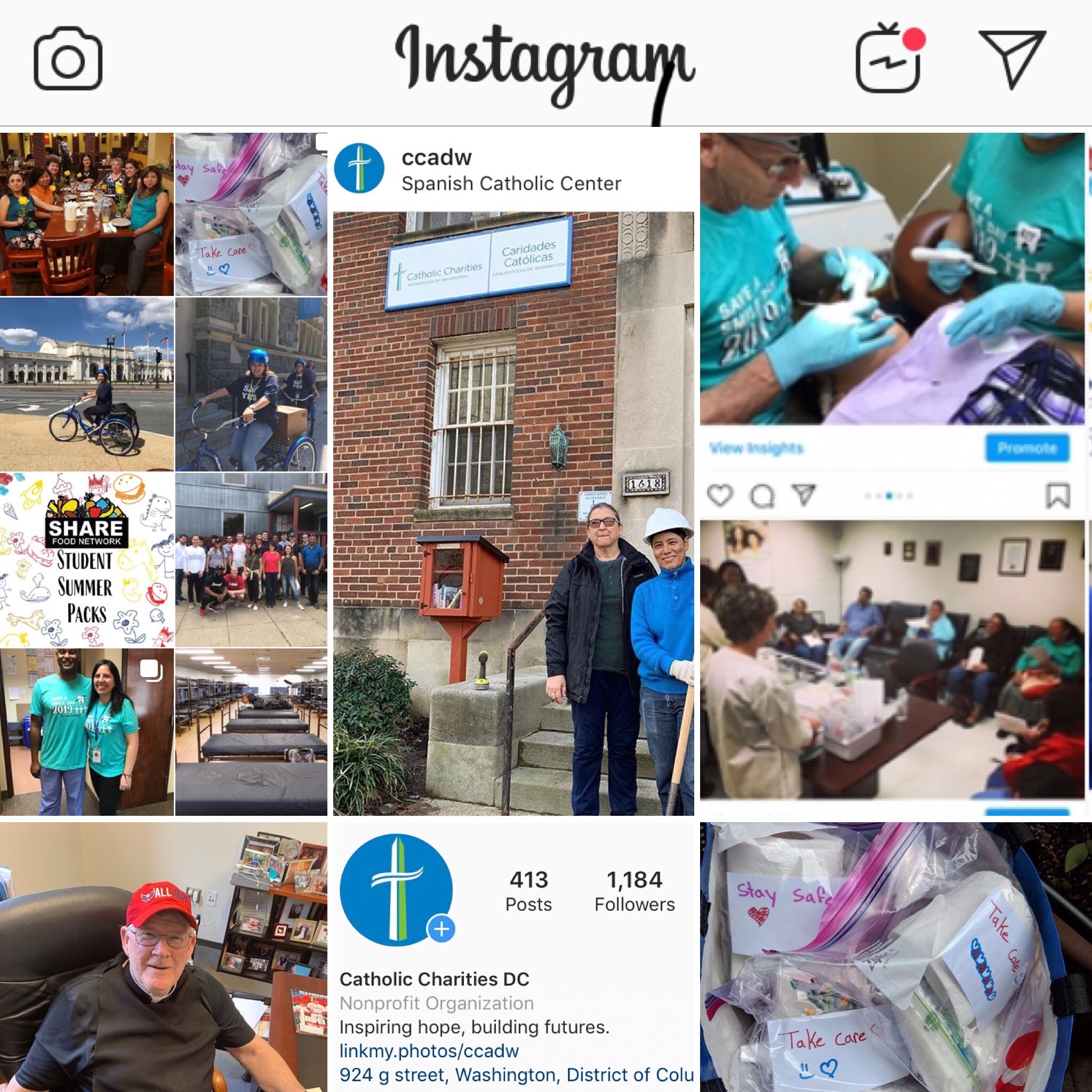 As we approach the dawn of a new decade, we at Catholic Charities DC want to take a moment to recognize and celebrate some of our accomplishments from 2019. Of course, the impact we've had across the region would not have been possible without our amazing community of donors, supporters, and volunteers.
The past year brought an increase in volunteer hours supporting our programs and a significant year-over-year increase in pro bono services provided by doctors, dentists, lawyers, accountants, and other professionals. Overall, 5,346 people volunteered more than 143,000 hours to serve the poor in Washington and surrounding Maryland counties. Almost $28 million in pro bono services were provided to our clients.
Additionally in 2019:
2.5 million meals were served to the hungry and food insecure.
28,600 people received warm meals through the weekly St. Maria's Meals program.
More than 80 students graduated from the Green Construction Pre-Apprenticeship and Latinos in Finance programs.
More than 8,500 patients received medical and dental assistance.
More than 6,500 clients received civil and immigration legal services.
Almost 1,500 beds were provided to homeless residents each night.
More than 540 adults and children with developmental disabilities received support.
Nearly 95,000 Cup of Joe breakfast bags were distributed to residents at homeless shelters.
164 adults with developmental disabilities received job-training services to improve their workplace skills.
1 million pounds of food were distributed to local pantries.
Through these efforts, nearly 143,000 men, women, and children were helped by Catholic Charities DC.
Thank you for making this possible. With your help, we can help even more people in need in 2020.