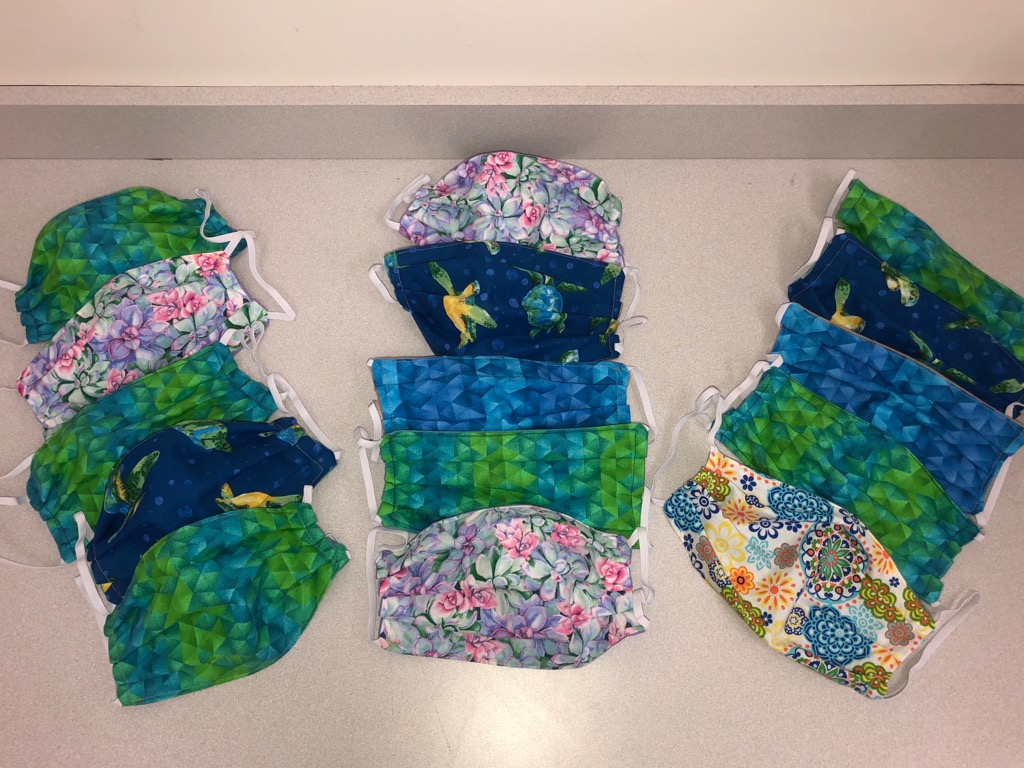 Catholic Charities needs your help. Do you have these things: a sewing machine, cloth and elastic already in your home (Don't go out shopping!), a printer, an envelope or box and a couple dollars to pay for shipping?
If so, help us by making sewn cloth face coverings for our staff members working at homeless shelters and food distribution programs and for our homeless shelter residents.
Catholic Charities remains committed to the most marginalized in our community during this public health crisis. A donation of face coverings will help us continue to prioritize the safety of everyone while serving people in our care. Or, you can donate to our COVID-19 Response Fund to help cover the cost for essential supplies.
With your help and generosity, we can continue to follow Centers for Disease Control and Prevention guidelines and keep our community safe. We cannot purchase surgical masks. They simply are not available, so we are turning to you.
Our Goals:
Provide each staff member with three sewn cloth face covers twice a month.
Give each shelter resident and food program client a sewn cloth face cover.
The production of homemade face coverings will help alleviate the mask shortage and allow for some level of protection for members of our community who do not have access to medical-grade masks and for those whom physical distancing is not an option. This includes our front-line staff and our residents.
Click here for sewing instructions and mailing directions.
Remember to share what you have created by joining the Catholic Charities DC community on social media. Post photos of your creations and tag us at @CCADW. And please forward this request to friends, your book club, your sewing club and others.