By Catherine Lee
On an August afternoon last summer, attorney Elizabeth Meers helped to serve more than 100 meals to people in need outside the G Street headquarters of Catholic Charities of the Archdiocese of Washington. Aware that many people in the D.C. area don't have enough food, Meers says she was grateful for the opportunity "to help in this small way."
Motivated to volunteer by her Catholic faith, she is inspired by the words of the Spanish saint, Teresa of Avila, who said that Christ has "no hands but yours" to lighten the burden on those who are less fortunate.
In addition to volunteering with St. Maria's Meals, which provided the food on that August afternoon, Meers currently serves on the Catholic Charities Board of Directors and has dedicated countless hours to the agency's Legal Network.
Meers, senior counsel with the law firm of Hogan Lovells and an expert in education law, is modest about her contributions to the Legal Network, which provides pro bono services to low-income clients who seek legal assistance.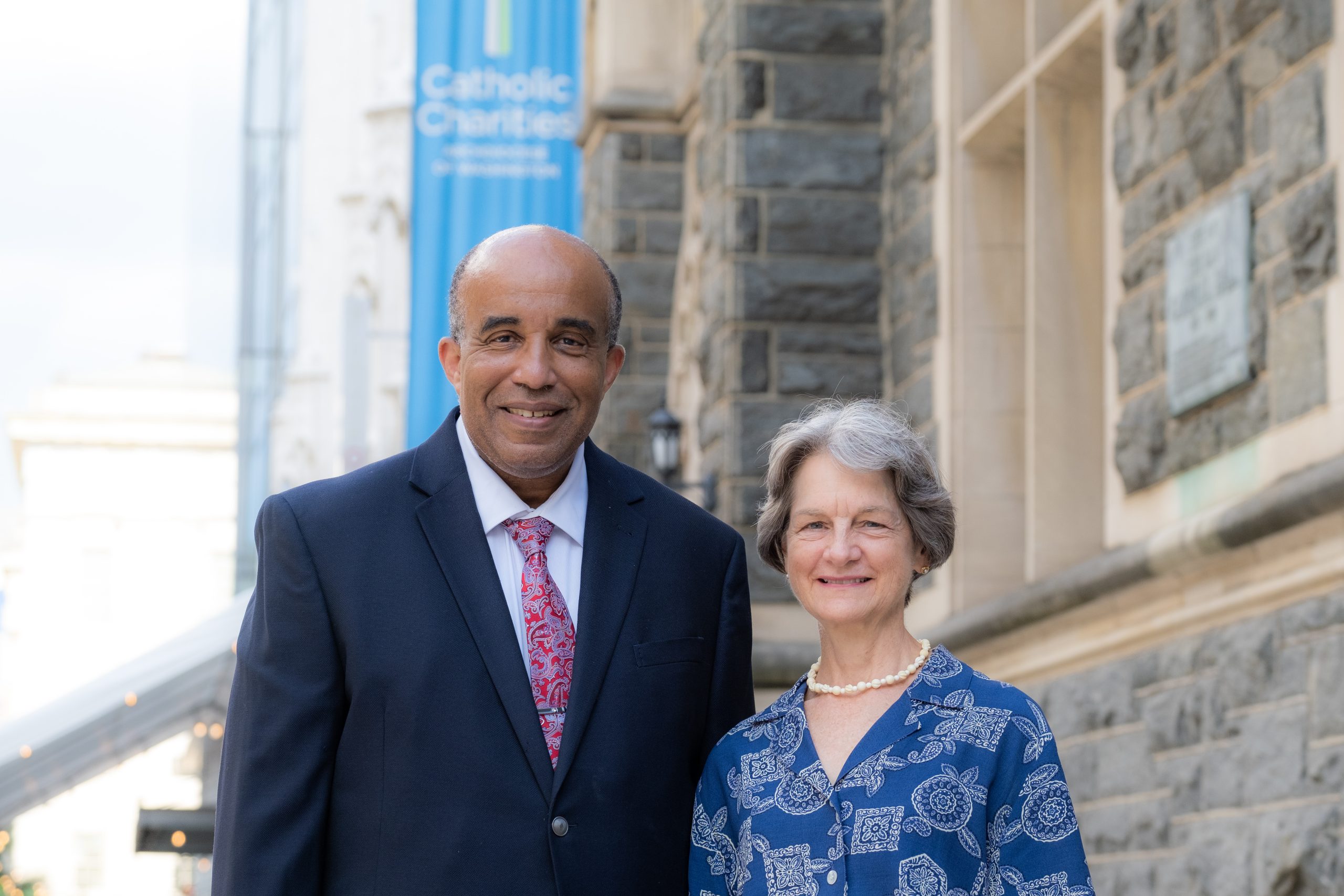 Legal Network Director James Bishop, who has worked closely with Meers during her more than 20 years of service to Catholic Charities, says, "She isn't one to toot her own horn." He describes her as "brilliant, very thorough, a perfectionist" who works tirelessly, often behind the scenes, to support the Legal Network's mission and fundraising efforts.
Meers served as a member of the Legal Network Advisory Council from 2001 to 2007 and as council chair from 2007 to 2009. Also a member of the John Carroll Society, which promotes spiritual fellowship among its members in service to the archdiocese, she has recruited society members to volunteer with the Legal Network. With her deep roots in the legal world, she has encouraged many of her professional colleagues to become Legal Network volunteers and donors.
Along with other Hogan Lovells lawyers, she serves as a telephone/pre-screen volunteer, talking to people who call Catholic Charities to inquire about legal services. If a caller qualifies for assistance, Meers refers them to a Legal Network staffer or another volunteer who gathers details about their case and works with them to resolve it.
The Legal Network takes cases that involve debt, housing, employment, and disability and Social Security issues, among others. In the past year, the Legal Network provided direct legal representation to more than 1,600 individuals.
Meers also supports Catholic Charities financially, sponsoring a table for the agency's annual gala, and she helps secure annual contributions to the Legal Network from Hogan Lovells. Both Meers and Hogan Lovells have received awards from the Legal Network and the John Carroll Society for their service to the Legal Network.
Last March, Meers spoke at a Catholic Charities orientation for new volunteers, sharing her experience and talking about the ways that it has enriched her life.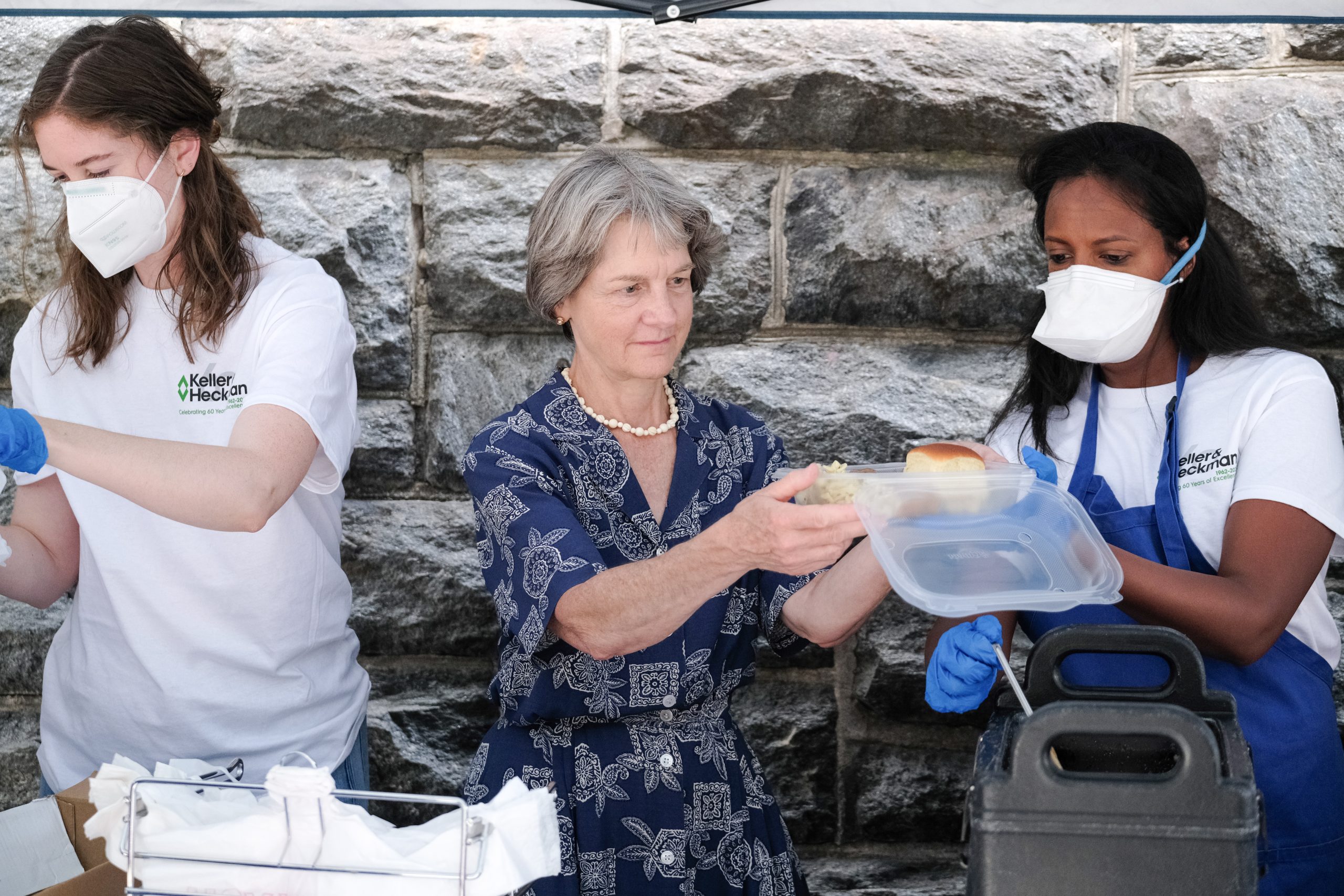 "I have spoken with many people who have come to Catholic Charities in need," Meers said in her remarks. "I have heard the troubles, pain and even desperation of our clients. Some have been moved to tears as they have told me their stories." She noted their gratitude "for someone who takes time to listen and tries to help."
In the last year, 74,832 volunteer hours were contributed by 3,254 dentists, doctors, lawyers, interpreters, ESOL tutors, tax preparers, mentors and many other types of volunteers.
Stressing the importance of volunteers, Meers said they multiply "the capabilities of Catholic Charities' hard-working and dedicated staff" and enable the agency to serve more low-income individuals and families with a wide range of services.
In closing, she said, "I hope that you will join me as a Catholic Charities volunteer!"