One of Catholic Charities DC's strengths and what
differentiates us from other charitable organizations is that we provide
services to help those in need in almost every stage of their lives. It is this
strength that attracts a diverse community of donors and supporters to Catholic
Charities because they know they can contribute to specific issues close to
their hearts.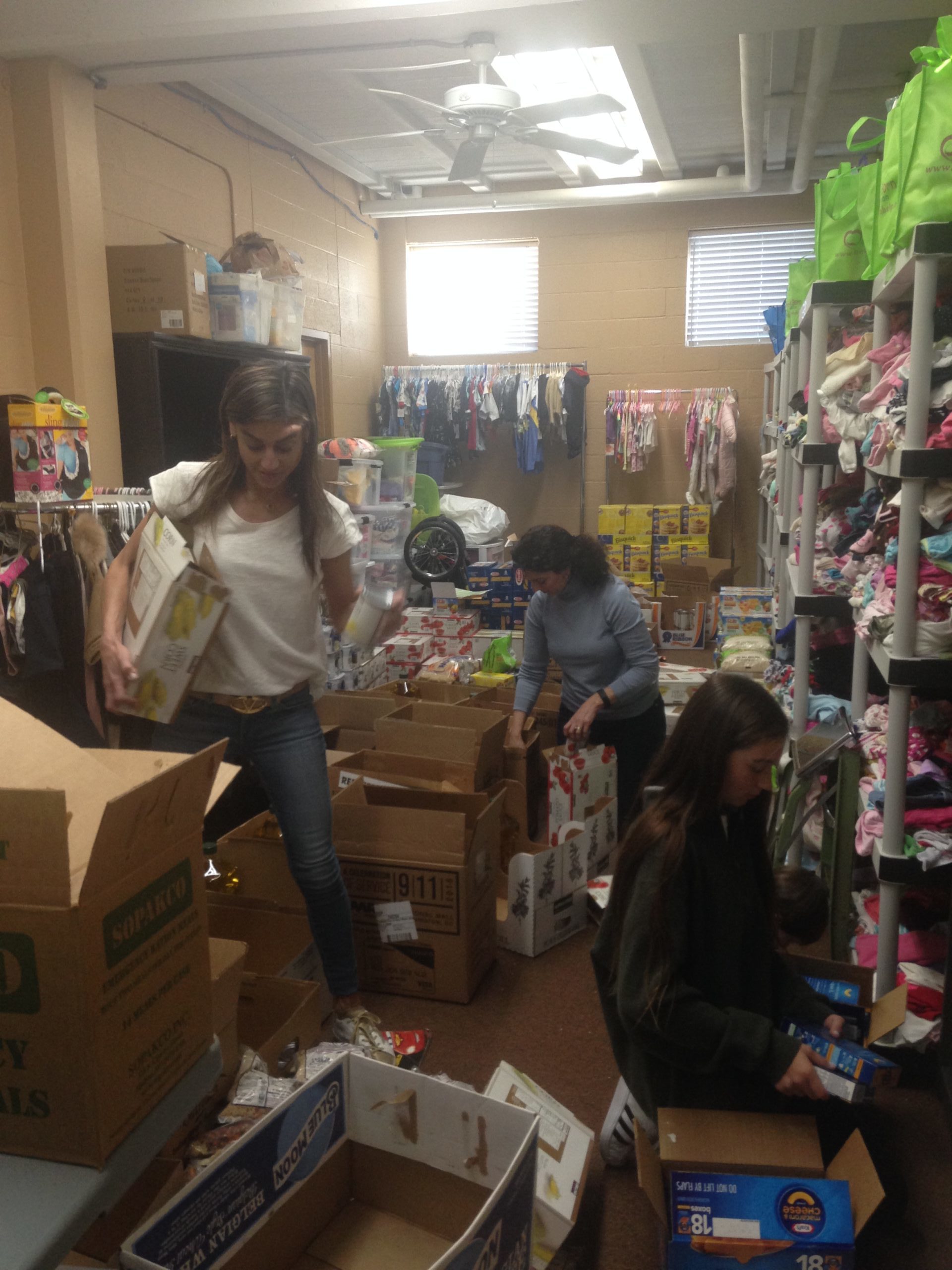 With this in mind, six special female donors came together in 2015 to create a group to support the needs of and provide a compassionate community for women in need. Inspired by former Catholic Charities board member Maria Fisher, the group chose to work with the Sanctuaries for Life (SFL) program.  This program located in Silver Spring, Md., provides a network of medical, tangible, emotional and spiritual assistance to women facing an unintended pregnancy. Through SFL, clients have access to reduced-cost medical care at local hospitals, prenatal to post-partum pregnancy classes, and critical supplies during their child's infancy.
The program was a natural fit for this group of women who
sought to create a support system for women in vulnerable situations. They
called the group simply "Women Helping Women," focusing on what connected them
to the clients instead of the circumstances that made them different.
"I love all of Catholic Charities' programs," said Cecilia Bergoglio, a member of Women Helping Women. "I wish I
could help them all, but Sanctuaries for Life helps pregnant women and most of
them are from Latin America. Being a mother of five, and an immigrant myself, I
instantly felt connected and wanted to help in some way."
As the group formalized, it worked closely with SFL Program Manager
Michelle Williams to determine how best the group's volunteers could support
clients' needs. While SFL staff take care of the clients' immediate concerns
and connected them to medical care, Women Helping Women steps in to provide
emotional and spiritual support and compassionate care.
They host events for the expectant and new mothers,
including Christmas and Mother's Day celebrations. They manage SFL's mother and
baby clothes and supply closet, ensuring it is always stocked with necessary
items — from maternity clothes to post-partum care packages. They also have a
team that provides support to women who experience pregnancy loss.
The group has also engaged their communities to get involved
by organizing clothes drives, assembling Thanksgiving care packages, and
recruiting volunteers to help SFL staff make client follow-up calls.
"I … consider it a great privilege to be able to pray for
women and their babies at times when they are in most need of prayer," said
Nuni Fairbanks, a founding member of the group. "Whether it is a mother who
just lost her baby or a mom facing a poor prenatal diagnosis. I feel so blessed
to have eight healthy children, so I can only imagine the tremendous suffering
some of these mothers experience."
The clients they work with have faced particularly harrowing
struggles that led them to SFL. One client arrived in the United States seeking
asylum after fleeing the violence and political unrest that plagued her home
country. She slept in jungles on her journey to the United States and was
placed in a detention center for seven months after crossing the border. She
was referred to SFL for prenatal care as she waited to complete the immigration
process after applying for asylum. In addition to prenatal services, SFL provided
her a grocery gift card, maternity clothing, and referrals to a food pantry and
other Catholic Charities services.
"SFL and Women Helping Women members have developed a
'village of women,'" Williams said. "Their sole desire is to bring happiness
and joy to client moms facing a number of life's challenges while carrying an
unborn child."