By Christina DeNovio
With the holidays approaching, now might be the time you consider reaching out to communities in need through volunteering. The SHARE Food Network — which provides many people in our area access to healthy and nutritious food — is one Catholic Charities program particularly in need of volunteers now through the end of the year.
SHARE offers groceries at about a 50 percent discount to those in need, although anyone can purchase a SHARE grocery package. There is no application, qualification, identification or documentation required to make a purchase through a SHARE community host site.
SHARE also supplies the grocery packages given out at Catholic Charities' free community food distributions and food pantries.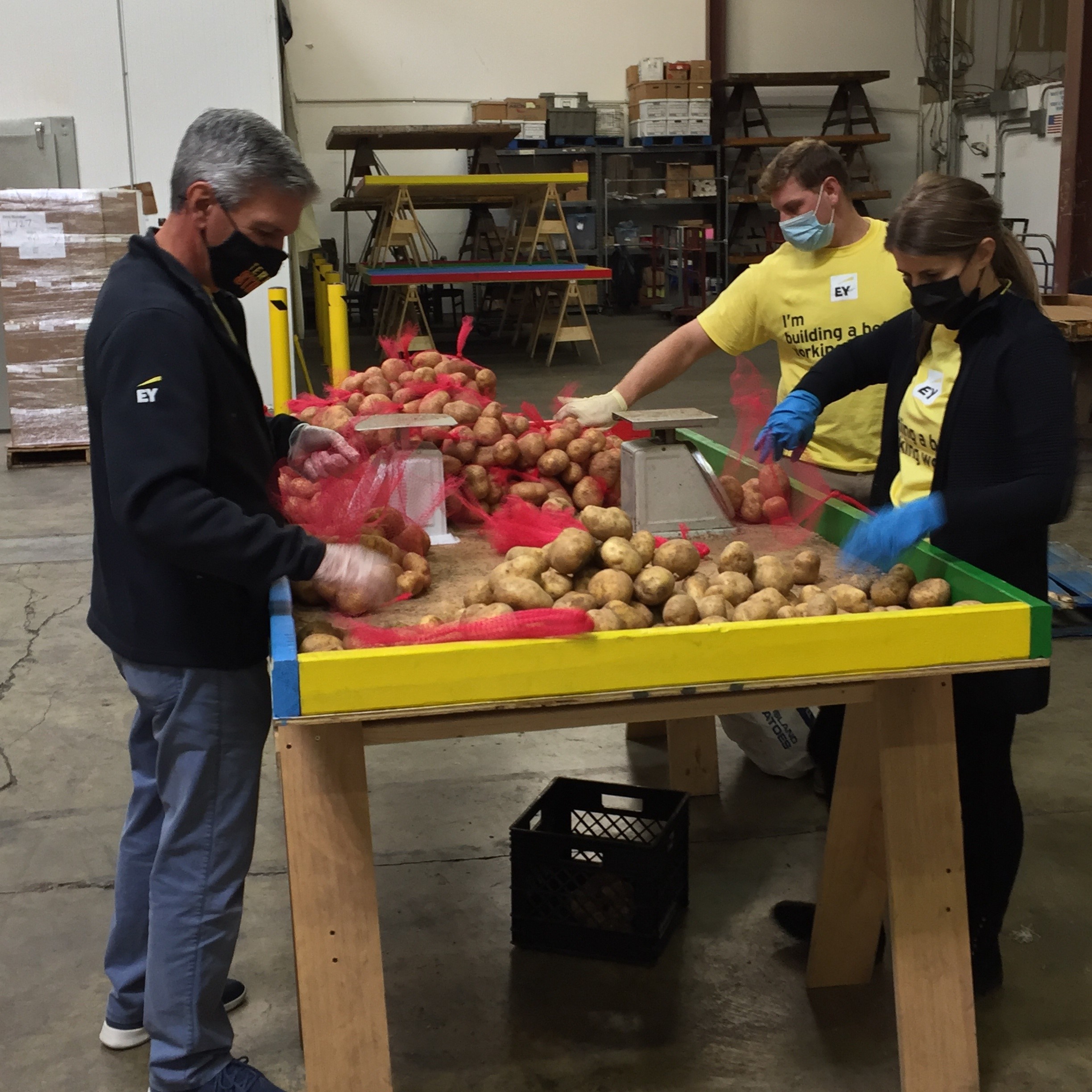 It purchases food in bulk and recruits volunteers to package the food so it can be distributed.
"SHARE is a non-emergency food resource, and we provide affordable and discounted fresh groceries on a monthly basis," said Paolo Sian, SHARE outreach coordinator. "We have been in operation for 32 years in the DMV. We purchase our food from the same vendors as major grocery stores, but we get it in bulk, and this saves customers money every month."
Monthly value packages, priced at $25, come with up to $50 worth of frozen protein items, and fresh fruits and vegetables. Seasonal grocery items and dessert are sometimes included.
By providing nutritious food to families and individuals at lower costs and encouraging volunteerism, SHARE promotes partnerships within the community.
The great news about SHARE is that almost anyone can volunteer. Older adults, students (including high school and college who need volunteer hours), nonprofit and for-profit organizations, corporations, college fraternities and sororities, church groups, young adults, individuals, and families are all welcome. Volunteers under the age of 16 must be accompanied by an adult. Volunteers must show proof of COVID-19 vaccination.
Employees of Accenture, as well as those from Amazon, Howard University, FEMA Financial Management, Washington Gas, Ernst & Young, Knights of Malta and the National Council of Negro Women were recent volunteers at the SHARE warehouse, 3222 Hubbard Road, Landover, MD 20785. Additionally, Cornerstone Government Affairs, an employee-owned bipartisan consulting firm, generously donated over $77,000 to the SHARE Food Network in September.
Volunteer tasks include building and breaking down cardboard boxes, packaging food, carrying the boxes back and forth to the customers and organizing food packages during distribution.
As the SHARE Food Network prepares for the holidays, food packaging events take place from 10 a.m. to 2 p.m. every Thursday and some Wednesdays through Dec. 22. For more information or to register to volunteer, visit SHARE's web page or contact ninochika.twitty@cc-dc.org or 301-864-3115 ext. 011.
Other opportunities include volunteering at a Friday or Saturday SHARE food distribution.
Christina DeNovio, a junior at Wake Forest University, is a fall 2022 intern at Catholic Charities.