Dental Clinics
Three clinics serve uninsured patients, providing preventive and acute dental services.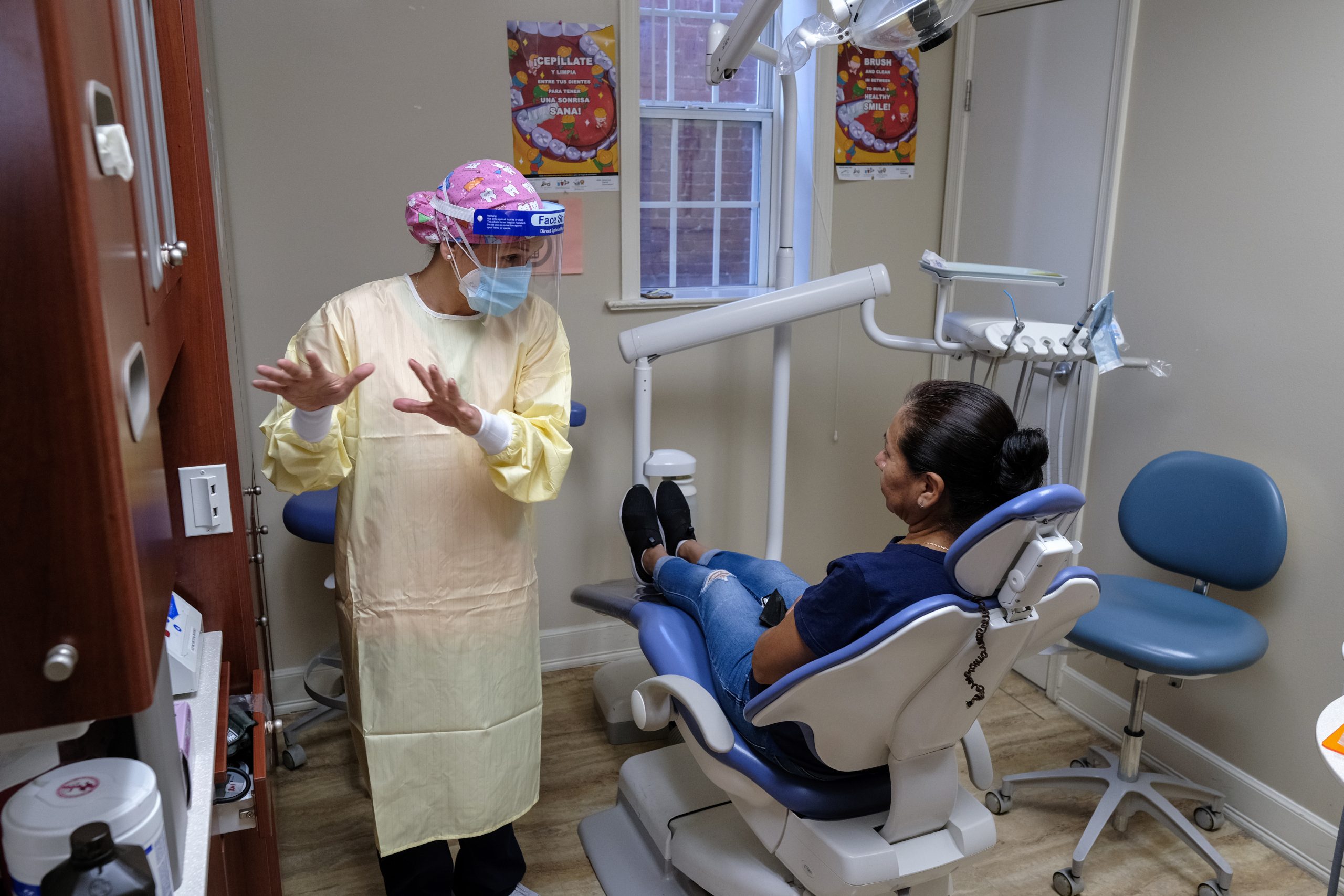 About the Program
The need for preventive, quality dental care is pervasive and largely unmet. Our three dental clinics provide critical services with the help of staff dentists, hygienists and pro bono volunteers.
Our services include preventive, diagnostic, emergency and restorative oral health care to adults and children who are uninsured. A moderate fee is requested.
They include:
• Preventive — Exams, cleanings, fluoride treatments, deep cleaning and digital x-rays
• Restorative — Resin fillings
• Pediatric dentistry — Exams, cleanings, fluoride treatments, sealants, fillings, stainless steel crowns, pulpotomies and extractions
• Endodontic — Root canal therapy
• Crowns and bridge — Zirconium, porcelain crown, and fixed porcelain bridge
• Prosthodontics — Complete, partial, immediate dentures and denture reline
• Oral surgery — Dental implants and extractions
• Emergency — Emergency exams, dental treatment and prescriptions as needed.
Bring to Your Visit
Valid Photo ID
 Household Proof of Income (income tax, pay stubs, letter from employer, etc.)
Proof of Address (utility bill, cable bill, bank statement, etc.)
Notice
Your appointment is important to us. If you need to change your appointment, please let us know two business days in advance. If you fail to cancel, a broken appointment fee will apply.
Please arrive 15 minutes early
 for your appointment. If you arrive more than 15 minutes late, we may reschedule your appointment and a broken appointment fee will apply.
If we are closed and your call is urgent, you may call after hours to speak to a medical provider. For emergencies, please call 911.
Additional Information
Dental Clinic Locations

Spanish Catholic Center
1618 Monroe St., NW
Washington, DC 20010
Appointments: 202-728-7309
Office Hours
Monday and Thursday 8 a.m. – 8 p.m.
Tuesday 8 a.m. – 5 p.m.
Wednesday 8 a.m. to 5 p.m.

Catholic Charities Center
12247 Georgia Avenue
Silver Spring, MD 20902
Appointments: 301-933-0868
Office Hours:
Monday and Wednesday 8 a.m. to 8 p.m.
Tuesday and Thursday 8 a.m. to 5 p.m.

Susan Denison Mona Center
5859 Allentown Way
Temple Hills, MD 20748
Appointments: 301-615-0945
Office Hours:
Monday – Thursday 8 a.m. to 5 p.m.
Friday 8 a.m. to 12 p.m.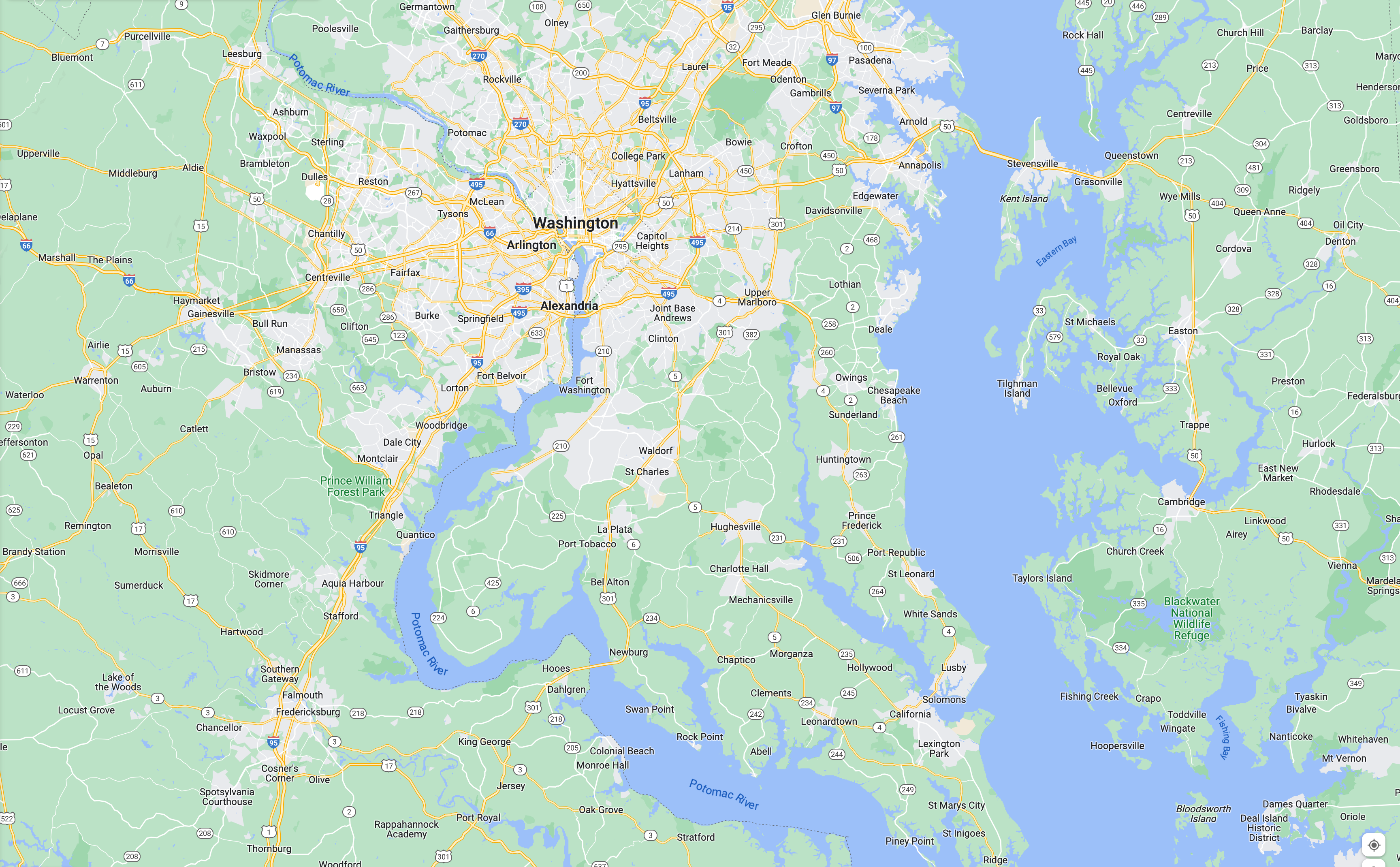 Eligibility
Our clinic is open to all low-income, uninsured people in need, regardless of race, age, nationality, gender, sexual orientation, residence or belief. Patients must be age 18 or older or accompanied by a legal guardian.
Maryland patients require a referral.
Dental Resources
Good dental care is important to overall health. Learn more with these resources.
Get Involved
Getting involved by volunteering and donating is a meaningful way to make a positive impact in our community.
Need Help? We Are Here For You
Our services are available to anyone regardless of race, religion, orientation or status. We offer access to food, a warm place to rest and attention to physical and mental needs through eight areas of care:
Haven't Found The Help You Need?
Use Our Program Finder Option
If you haven't found the help you need, use our service finder. Our extended search function will give you access to comprehensive information about our services nearest to you.
Still Have Questions? Contact Us