By Christina DeNovio
While a trip to the dentist is something one might dread, it can be easy to take health care services like dental visits for granted when we have access to them. Many people, however, cannot afford to receive dental care, which can lead to illnesses caused by improper dental hygiene.
Catholic Charities is enabling hundreds of people in Washington, D.C., and its surrounding areas to receive free dental care through Mission of Mercy dental clinics.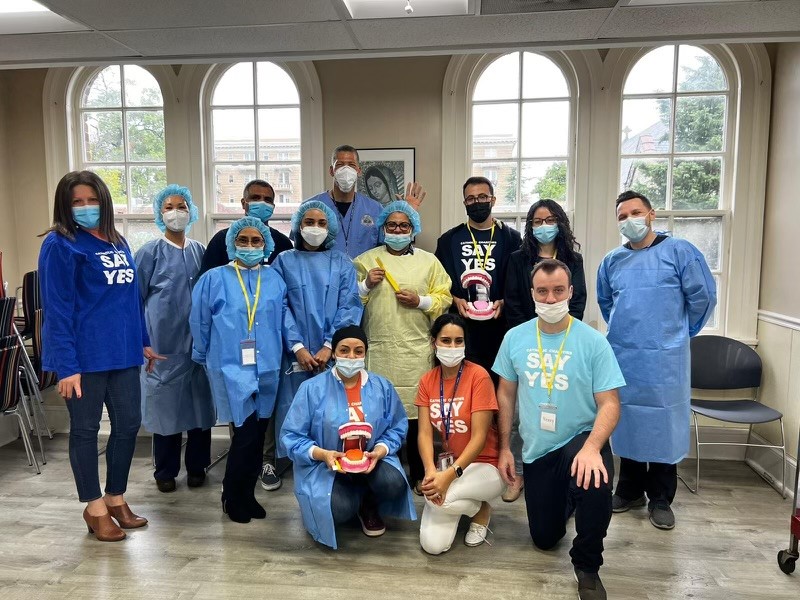 Four clinics will take place from October 2022 to June 2023, rotating among Catholic Charities' three dental clinic locations in Silver Spring, Temple Hills and Washington, D.C. Registration is required for those seeking dental care. A registration form is available on the Mission of Mercy web page.
The first Mission of Mercy clinic took place on Saturday, Oct. 1, at the Spanish Catholic Center in Northwest D.C. With the help of 16 Catholic Charities volunteers, 25 people received free dental services.
Since 2013, Catholic Charities DC has hosted seven Mission of Mercy dental events, providing millions of dollars in free dental care to almost 4,000 patients. Services include cleanings, fillings, extractions, some oral surgery and oral hygiene education.
Dr. Tris Kruger, a volunteer dentist at the last Mission of Mercy, recollected a memorable interaction after helping one client in need of dental care. "After removing hopelessly, severely decayed and abscessed front teeth, we made a provisional maxillary prosthesis that replaced the removed teeth. It was the best the 25-year-old patient had looked in years! When she looked in a mirror at her new smile, she started crying and hugged me and my lab assistant."
Dr. Kruger emphasized how grateful patients are, especially because they would not have access to such excellent dental care without the help of Catholic Charities' volunteers and employees.
Licensed clinical dental and medical volunteers are critical to the success of Mission of Mercy as they provide patient care, including a medical pre-screen, dental triage, X-rays, dental services and post-op. Clinical students pursuing a degree or certification and license in dental and medical professions also can volunteer under the supervision of their professor.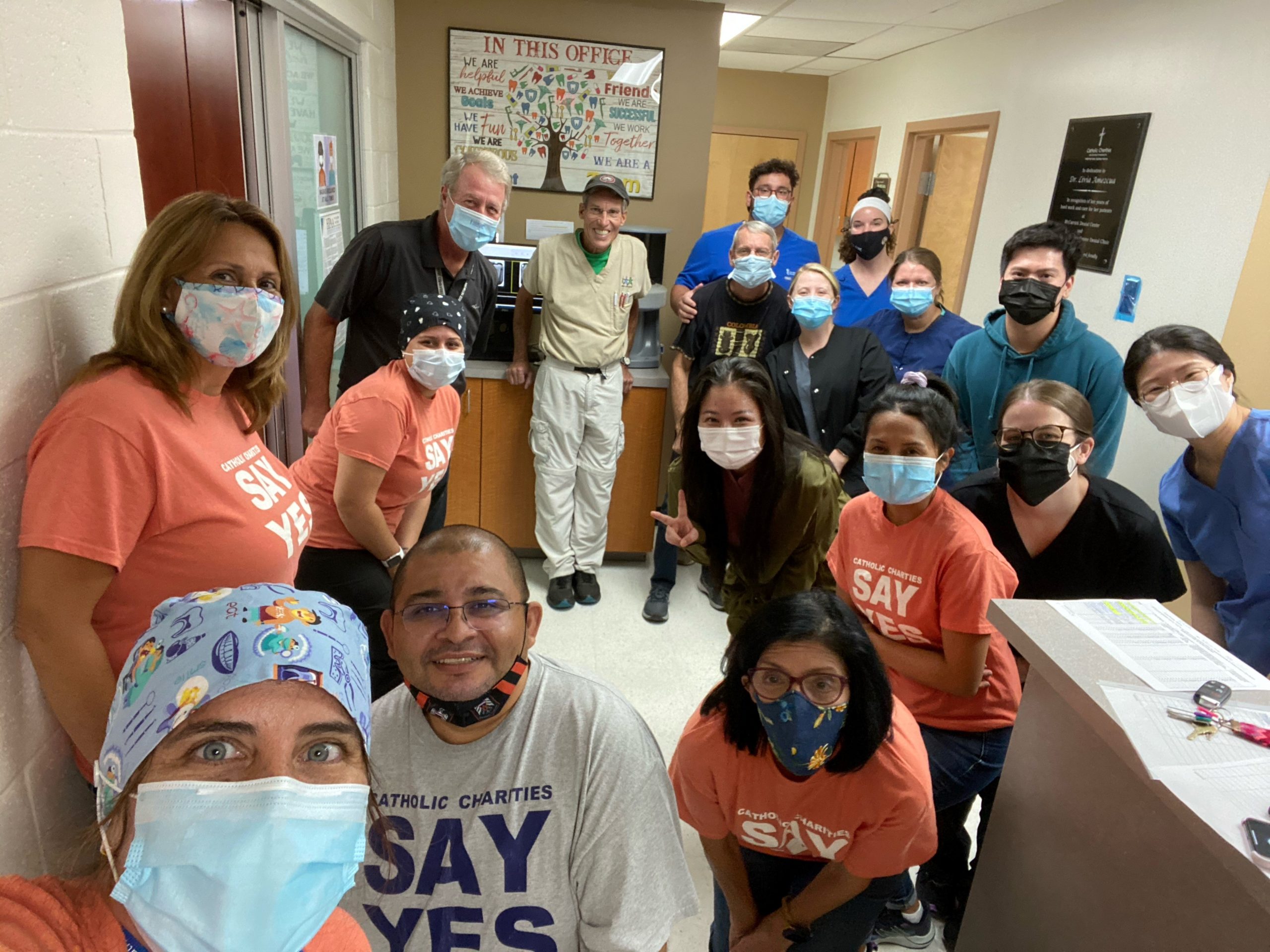 Those with a dental degree and a current Maryland or District of Columbia dental license may volunteer in the following areas: dental triage, emergency endodontics, hygiene, restorative, oral surgery and post-op. Those with a dental hygiene degree and a current Maryland dental hygienist license may volunteer in hygiene, assisting and radiology. Dental assistants may assist in dental triage, hygiene, restorative, oral surgery, radiology and sterilization/ supplies.
Medical personnel may conduct a medical history and check blood pressure and blood glucose levels during the medical pre-screening. Dental, dental hygienist, dental assistant, pharmacy, medical, nursing and medical assistant students may volunteer for various clinical and non-clinical volunteer work areas.
General volunteers assist in running the events by monitoring the patient line, patient check-in/out, and volunteer check-in/out, along with escorting patients, providing hospitality and information technology support, and serving as translators.
Volunteers can sign up here to work on one or more of the following dates: Jan. 28 (Silver Spring), April 22 (Temple Hills) and June 24, 2023 (Washington, D.C.).
For those seeking dental care outside of the Mission of Mercy dates, Catholic Charities has three locations with year-round dental clinics. They are the Spanish Catholic Center on Monroe Street in Northwest Washington, the Catholic Charities Center on Georgia Avenue in Silver Spring and the Susan D. Mona Center in Temple Hills in Prince George's County.
For more information about Catholic Charities' dental clinics and other services, visit this link.
Christina DeNovio, a junior at Wake Forest University, is a fall 2022 intern at Catholic Charities.