By Christina DeNovio
Members of our community showed their support for the Catholic Charities Legal Network on Monday, Sept. 26, by participating in the annual golf tournament at Westfields Golf Club in Clifton, Va.
For 19 years, the Catholic Charities Legal Network golf tournament has been a tradition that supports the pro bono services the civil legal team provides to low-income residents.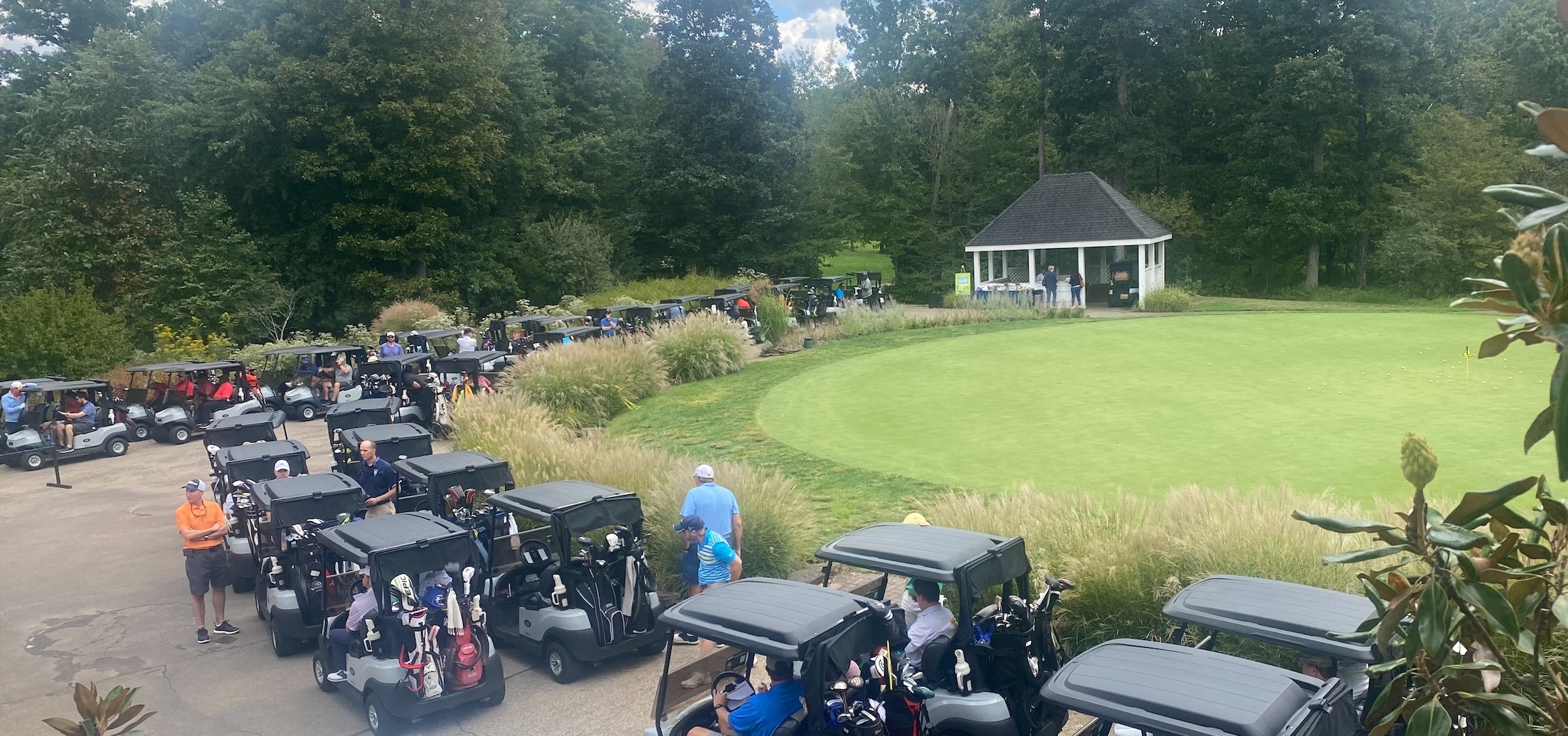 Golfers began to arrive at 10:30 a.m. for registration and an early lunch before playing their rounds. With the 75 degree, partially cloudy weather, the group was excited to play Westfields' beautiful course.
Before the start, Catholic Charities President and CEO Msgr. John Enzler said, "What a beautiful, great day for golf. What a great day to give money to Catholic Charities, and what a great day to support the Legal Network."
Father John continued with a message to the golfers: "Thanks for all your support, and God bless you all. We are so pleased to have you play today."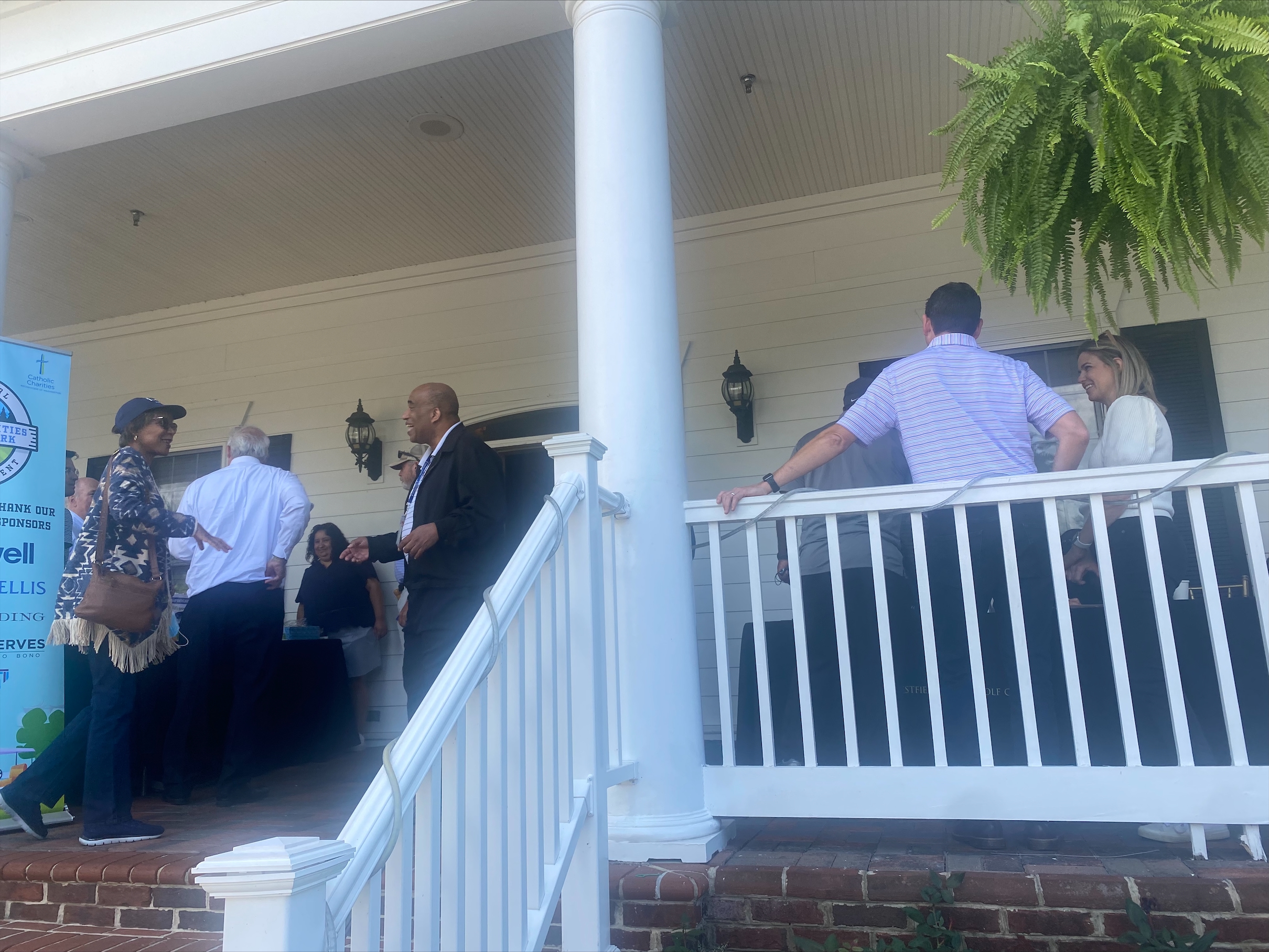 At 12:30 p.m., the shotgun start sent 76 Catholic Charities donors, supporters and friends of the Legal Network onto the course. The golfers enjoyed the impressive 18-hole course, and many took advantage of the use of a golf pro to hit their tee shot on the 15th hole.
All the while, it was important to recognize what taking part in this tournament represents for the communities in need. For three decades, the Catholic Charities Legal Network has served low-income residents of Washington, D.C., and its surrounding Maryland counties in civil legal areas such as debt, bankruptcy, employment, family law, housing, public benefits and more.
Maria O. Jones of Miller & Chevalier Chartered, chair of the tournament, said, "We had a fabulous day with a great turnout of golfers. Most importantly, we were able to raise a significant amount of money to support CCLN."
Along with procuring a successful golfer turnout, the event surpassed its fundraising goals.
Director of Catholic Charities Legal Network, James Bishop, said: "This year, we're proud to say that we have grossed over $100,000. We are so thankful to players for supporting our work to ensure that low-income D.C. and Maryland residents get access to pro bono legal services and law-related education seminars."
Catholic Charities and the Legal Network extend their gratitude to: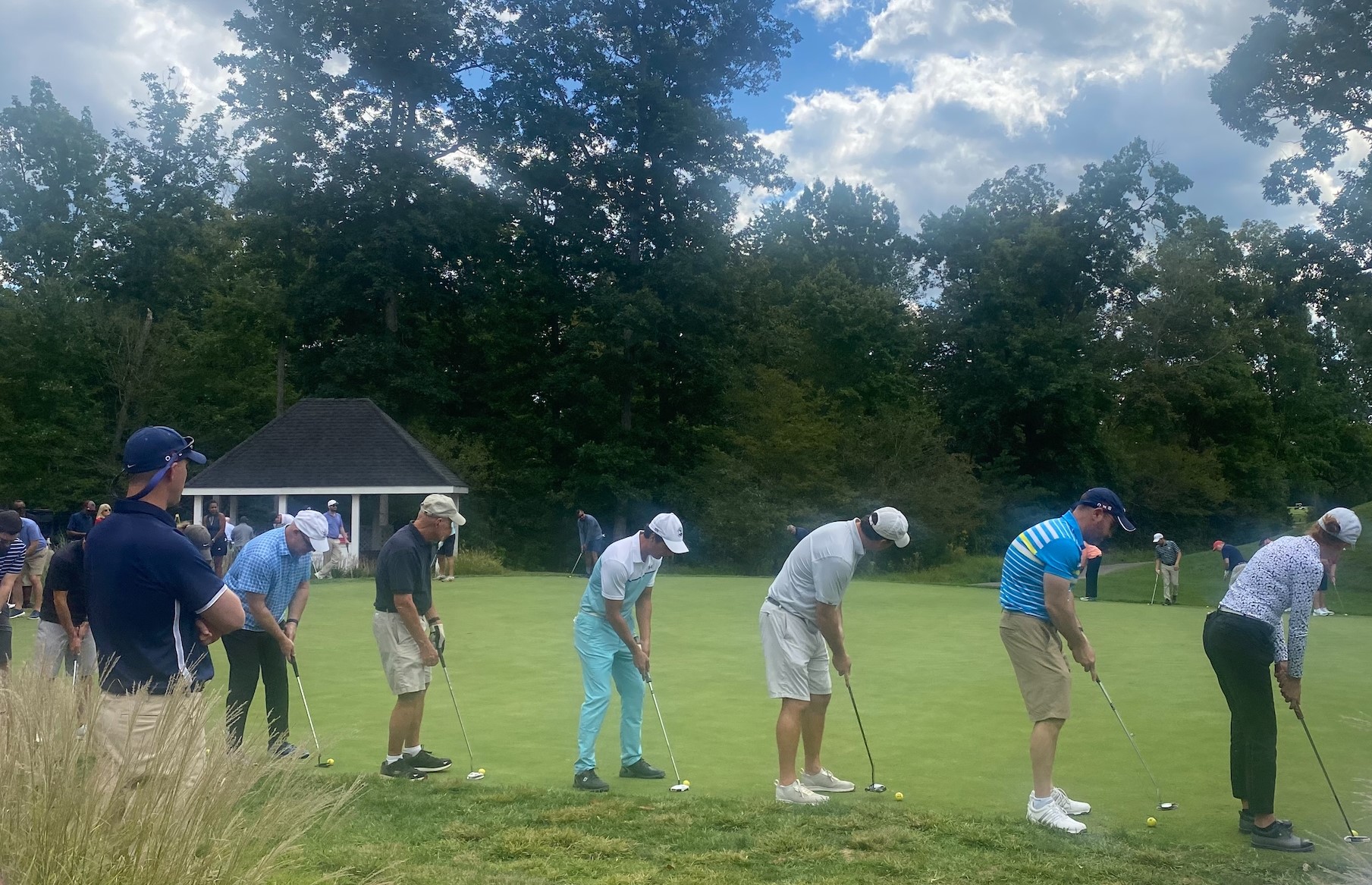 Tournament Sponsors: Crowell & Moring; Kirkland & Ellis LLP; King & Spalding; Steptoe Foundation; and Troutman Pepper
BBQ Lunch Sponsor: Winston & Strawn LLP
Tee and Umbrella Sponsor: Miller & Chevalier Chartered
Evening Reception Sponsor: Steptoe Foundation
Flag Sponsor: Wiley Rein
Ball Sponsor: Foley & Lardner LLP
Closest-to-the-Pin Sponsor: Faegre Drinker Biddle & Reath
Beverage Cart and Coffee Station Sponsor: Troutman Pepper
Christina DeNovio, a junior at Wake Forest University, is a fall 2022 intern at Catholic Charities.