On June 15, friends and family gathered at Catholic University to celebrate the achievements of the graduating class of the Lt. Joseph P. Kennedy School.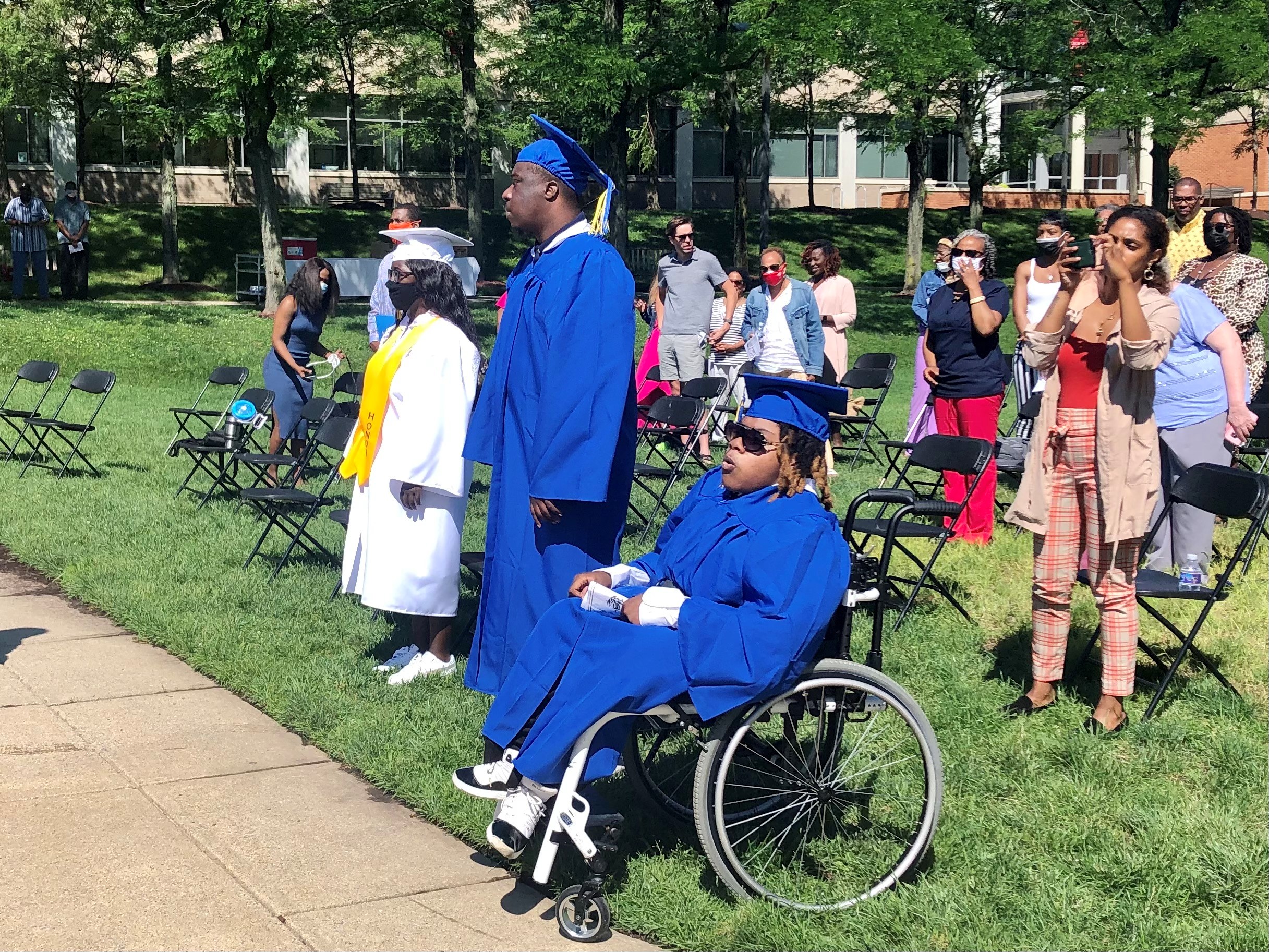 Headed by Principal Dr. Cheryll James, the school educates children and young adults ages 6 to 22 with disabilities. Focusing on academics and utilizing a small classroom and team-based approach, the students receive a well-rounded education that prepares them for the future.
This year's three graduates completed the curriculum during the challenging COVID-19 pandemic, transitioning from in-person learning to virtual learning. Overall, it was a difficult transition as students thrive on social interaction with staff and peers, but they persevered and dedicated themselves to learning.
The graduation ceremony, held outside on the grounds of The Catholic University of America, began with words from Vice Principal Marcus Johnson, Principal Dr. Cheryll James and Catholic Charities CEO Father John Enzler.
Before the ceremony concluded, all in attendance heard encouraging words for the graduates from guest speaker, Catholic Charities' Chief Operating Officer Patrick Dunne. "Although you have shared many adventures while at Kennedy, for each of you, the future will bring new and different experiences as you each pursue your dreams. But today, we celebrate because we know you are prepared for that future," he told graduates.
Indeed, the future is bright for the graduates as they will continue focusing on their dreams. At the end of the summer, they will complete work-study programs coordinated through Catholic Charities to acquire specific skills and job training.