For over 30 years, members of the International Furnishings and Design Association (IFDA) Washington, D.C., chapter have
gone above and beyond to make the holidays brighter for individuals in need
during the holiday season.
In the late 1980s, members of the IFDA-DC spent the
Christmas season decorating Catholic Charities group homes and visiting
individuals with developmental disabilities who lived there. By the mid-1990s, the
IFDA-DC continued its holiday tradition but began to visit students of the
Catholic Charities Lt. Joseph P. Kennedy Institute, a school for individuals ages
6 to 22, specializing in serving students with autism, intellectual disabilities,
emotional disabilities, learning disabilities, and traumatic brain injuries.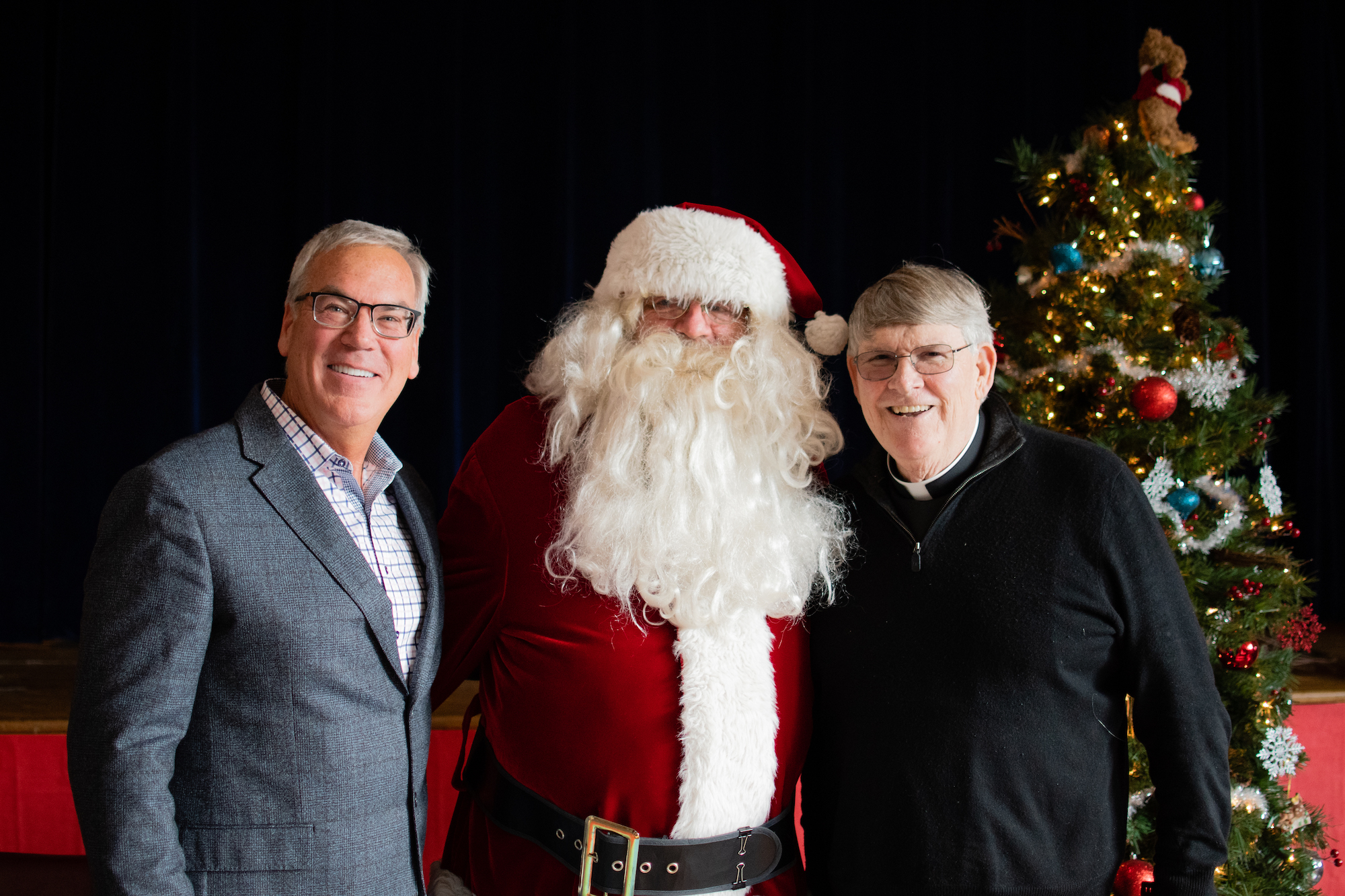 This year was no different. Earlier this month, the
IFDA-DC led by President David Jorgenson and Christmas cheer veterans Donna
Ralston-Latham and Marlies Venute spent the morning decorating the all-purpose
room at the Kennedy Institute for a Christmas party. When asked what makes this
holiday party so special Ralston-Latham replied, "I've watched these kids grow
up." Both Ralston-Latham and Venute have been a part of these yearly holiday
events since day one.
As the students arrived at the party, one could feel
the energy. Everyone was excited for an afternoon of treats, caroling, gifts,
and the opportunity to meet the man with a great white beard and nine magical
reindeers, Santa.
No Christmas party would be complete without a visit
from Santa. Enter Ken Huntsman, who is active in the nonprofit community after
retiring from AOL, where he was the founding engineer.
Huntsman's longtime love of playing Santa began 25
years ago as part of a community effort to bring Christmas cheer to low-income
students at Drew Model Elementary School in northern Virginia. It quickly
became a family affair, as his wife, Marci, joined many others who volunteered by providing gifts to the
parents while the children were engaged in activities, and his oldest daughter accompanied her father dressed as an elf
and took Polaroid photos for the families.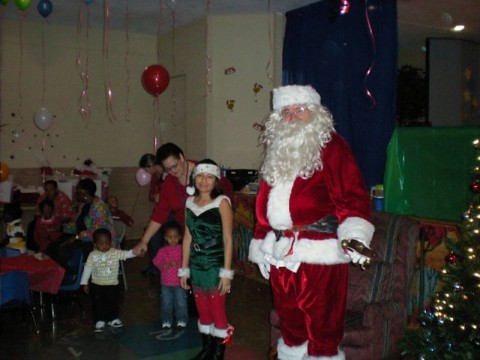 This year, Huntsman celebrated his 20th year playing
Santa at the Kennedy School thanks to John Petro, a member of the IFDA-DC-chaired
Kennedy Institute holiday party. Petro was devoted to creating a fun and
memorable event because "for many of these children and adults, this is the
only Christmas they'll have."
After Petro's death, Huntsman decided to put the
Kennedy Institute on his Santa tour. And for the past 20 years, Huntsman has
put on his big red suit and walked into the Kennedy Institute all-purpose room
to the eruption of cheering as he walks down the aisle high-fiving the kids.
"It feels like I'm a rock star making my way on
stage," Huntsman said, jokingly. But the excitement that filled that room as he
walked in was undeniable.