We were proud to announce the capital campaign – "Our Community, Our Commitment, Our Legacy" during Catholic Charities' annual gala in March. The campaign honors our work helping and empowering those less fortunate with a goal to raise $100 million. We need your help, as we ask all of the Catholic Charities' community to get involved.
On May 19, Catholic Charities will participate once again in the largest 24-hour online fundraiser — the "Do More 24" campaign. This initiative actively engages donors and volunteers in the DMV with the goal to do more and provide relief throughout the community. Your Do More 24 donation to Catholic Charities will go directly to our capital campaign and be used to support priorities essential to our future, including transforming the face of poverty through the service excellence of our programs.
For more than 90 years, Catholic Charities has answered the call to help those in need in our community and provide essential care. To meet the current and future needs of those less fortunate, we are forging ahead and investing in our community's future. The campaign will concentrate on expanding existing programs that provide a pathway out of poverty and attend to the basic needs of the poor.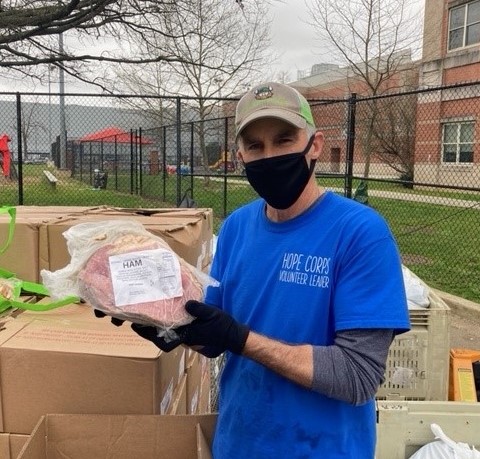 Last year, these programs provided 3.5 million meals to the hungry and food insecure, health and dental services to more than 7,800 people, and civil and immigration legal assistance to more than 7,000 people. We were able to provide essential services to 34 percent more people than the previous year thanks to support from our donors and volunteers.
We want to continue our legacy of service by increasing support to our current operations and secure the long-term success of all programs. Your donation will ensure critical care services can continue in times of uncertainty and grow the capacity of our more than 50 programs.
Caring for those who are in need and struggling — regardless of their background, situation, or beliefs — is how we serve the community every day. This year, join us by answering the call to support "Our Community. Our Commitment. Our Legacy."
Help us do more and continue our legacy of service by spreading the word to your colleagues, friends, and family and by sharing your support on social media with the hashtag #DoMore24.
We thank you for your continued support, and we hope you join the call to "Do More" on May 19.