The Next Generations of Giving
Catholic Charities' 83.33 Society is a social investment in the Washington area community by some of the area's top emerging leaders.
Members of the 83.33 Society are redefining philanthropy by sharing their talents, time and treasures to serve those in need. They make a difference through a collaboration of philanthropy, volunteerism and fundraising.
By participating in networking and volunteer opportunities, they increase awareness of the issues facing D.C. and surrounding Maryland counties and lead by example in how those in the community can be agents of change.
Become a philanthropist. Lean in to giving. Lead your generation's efforts to make a difference in your community. Be a part of inspiring hope and building futures. Follow us @ccadwnextgen and @ccadw on Instagram.
Join Us and Have an Immediate Impact
Become a monthly sustainer as part of the 83.33 Society. As an annual benefit of joining the 83.33 Society, you will be invited to an exclusive philanthropist cocktail party hosted by society chairs. In addition, you will receive our newsletter, Giving Back, be listed as a member in our annual report, receive an annual personalized giving statement and have access to volunteer opportunities, networking events and other special opportunities.
Here's how your donation can have an impact:
Recurring Giving Matters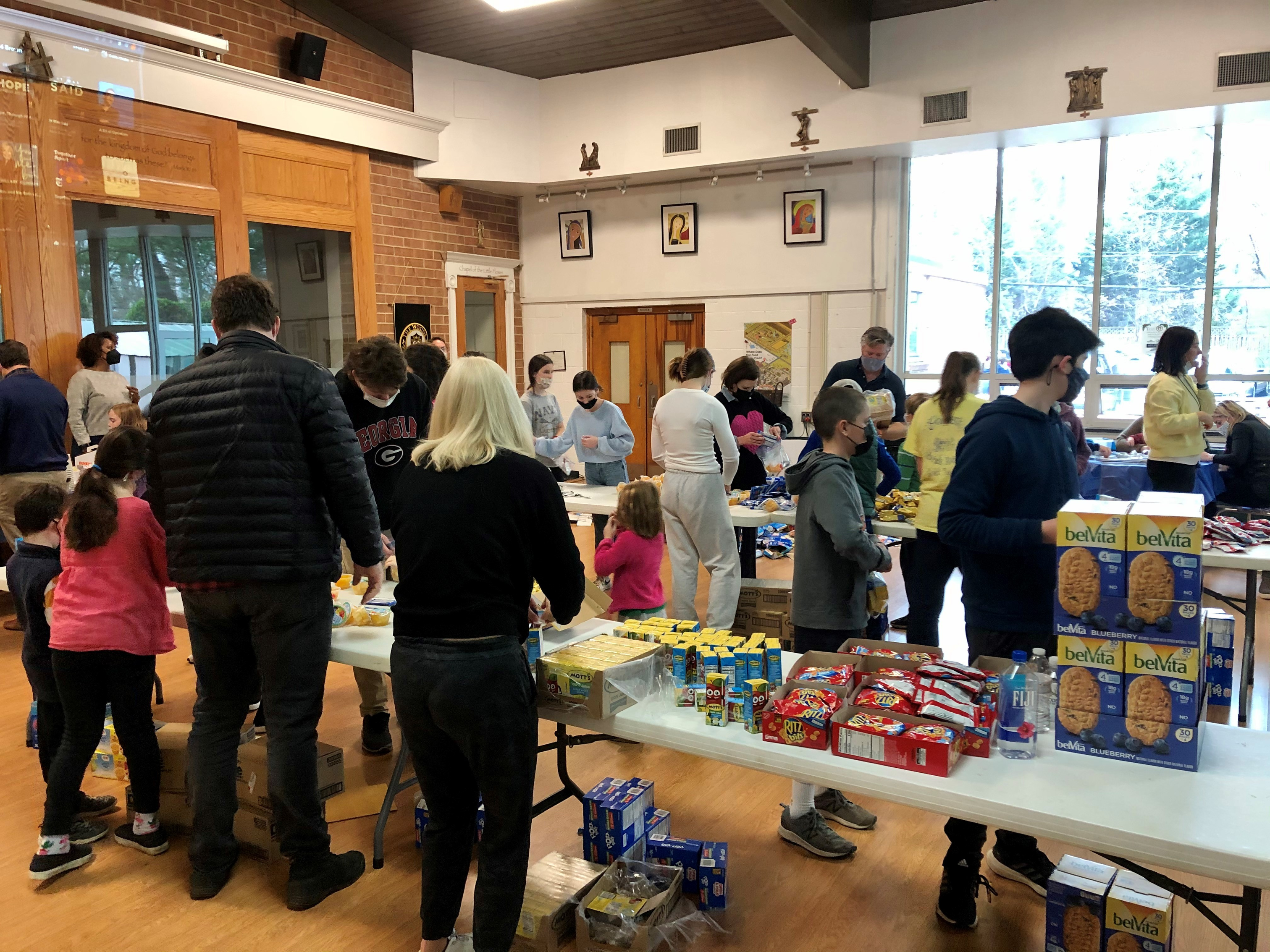 Recurring donations matter to Catholic Charities because consistent monthly gifts allow us to better anticipate revenue and expand the possibilities for our impact on those in need. It's easy to sign up and your donations are automatically withdrawn from your credit or debit card.
83.33 Membership
Chairs
Chris and Michelle Connolly
Executive Committee
Matt Carroccio, sponsorship chair
Emily Coccaro and Bahar Caulfield, events chairs
Lisa Manfreda, gala committee representative
Connor McCarthy, recruitment chair
Connie Mitchell, school liaison
Renee Redpath, fundraising chair
Founding Members
Carolyn and Matt Carroccio
Caitlin McNamara and Chris Chalke
Dresden Koons and Alex Perdikis
Members
Javier and Danielle Aguirre
Justin and Tara Arras
Paul and Lauren Baker
Joe and Alicia Barton
Mike Beland and Cate Hodgetts
Eric and Kristen Billings
Scott and Lauren Billings
Tom and Courtney Billings
Katherine Black
William and Katie Breslin
Elizabeth Brooks
Chris and Anna Brown
Vince and Jennifer Burke
Joe and Shannon Burkhart
Carl Metz and Courtney Byrd Metz
Nat and Brigid Calamis
Billy and Egan Cannon
Chris and Amanda Carroccio
John and Marcy Carroccio *
Matt and Carolyn Carroccio *
Philip and Bahar Caulfield
Chris and Caitlin Chalke *
Andrew and Kelly Cleary
Chris and Emily Coccaro
John and Ronnie Conley
Steve and Kristen Conley
Timmy and Mary Conley
Chris and Michelle Connolly
Patrick and Lindsay Conway
Paul and Leah Cooney
Christina Lynch Culp
Christina DeNovio
J. Alexander DeNovio
Samantha DeNovio
Robert and Dani DeWitt
Matt and Aly Dunn
Colin and Laurie Dunn
Jake and Teresa Dunne
Steve Fay, Jr.
Leila Finucane, JD
Austin and Jenny Flajser
Mike Barry and Katie Fleiss
Carl and Cathy Fleming
Connor and Katie Fleury
Garrett and Alli Frye
Dominick and Bridget Fuccillo
Grant and Seton Gardner
Charles and Adriana Gartland
Justin and Jolie Gaspard
Dan and Kelsey Glading
Rob and Christine Grant
Jimmy and Alexandra Greeves
Josh and Angela Grossfeld
Danny and Whitney Harbison
Burke and Sarah Hayes
Daniel and Laura Hettich
Brandon and Brooke Hines
Barclay and Johanna Howe
Kyle and Jossy Huffstetler
Paul and Mary Hugo
Rev. Mark R. Ivany
Shannon Johnson
Sean and Maddie Keegan
CJ and Loren Kemp
Joey and Beth Kemp
Emily Kinley
Chris and Elizabeth Kleinman
Alan and Heidi Kline
Reilly Koch
Alexander Perdikis and Dresden Koons *
Rita Laddbush
David and Amanda Latimer
Mike and Katie Leasure
Alexander Lee
Jennifer Lee
Victoria Lee
Bryan and Lauren Lennon
Kevin and Jaclyn Madden
Brendan and Lisa Manfreda
Jeevan and Karen Mathura
Brian and Liz McCarthy
Connor and Kelsey McCarthy
Martin and Reenie McCarthy
Bob and Moira McCarthy
Brendan and Meredith McGowan
Tom and Jeanette McHale
John and Isabelle McHugh
Terry and Alex McHugh
John and Anna Meenan
Chris and Connie Mitchell
Denis and Katie Mitchell
Dr. Pat and Suzanne Mitchell
Kevin and Bridget Monahan
Rosa Monge
John and Gillian Mullins
Jimmy and Katey Nalls
John Nolan
John and Kristin O'Donnell
Peter and Kate Oppenheim
Brendan and Courtney O'Shea
Andres and Kate Panza
Clark and Katie Pasterick
Patrick K. Phlean
Peter and Cristina Prominski
Daniel and Brittany Punaro
Jeff and Jennie Purtell
Tyson and Renee Redpath
Brendan and Emily Reed
Steve and Caitlin Reed
Tony and Katie Rettig
Shane Rexius
Carolyn Robbins
Colin and Sarah Ross
Ben and Brooke Roth
Jake and Cameron Ruppert
Dan and Tiffany Sanders
John and Carrie Schlegel
Lance and Sarah Secrest
Rob and Becky Shaffer
Brian and Ketrina Sharp
Christopher Sheeron
Mike and Mo Shuler
Doug and Mary Skorny
Doug and Sarah Smith
Steven and Susan Smith
Patrick Soltis
Jon and Erin Sowanick
Rick and Eileen Spencer
Matt and Kate Sullivan
Bret and Meg Thompson
Brandon Vaidyanathan
Annie Virostek
Tim and Anne Warren
Stephen and Maureen Zachary
*83.33 Society founding members
Have Questions? Contact Us