A simple Google search led Gustavo Perez Silverio to
the medical clinic of Catholic Charities' Spanish Catholic Center. Facing
mounting stress and high blood pressure after fleeing Cuba because of
oppression, Perez Silverio went to the Washington, D.C., facility unsure of
what to expect.
But there, he experienced a sense of security and belonging that he hadn't felt in a long time. "From the moment I entered the building, I felt that I was cared for, that I was heard," he says. "I could feel the kindness of the medical staff, and they told me 'Don't worry, we're going to take care of you.' That meant a lot to me."
In thanks for the life-giving medical help and other
support he has received from the center, Perez Silverio has chosen to give
back. His experiences as a teacher in Cuba made him well-suited for social
services work, and he became a full-time Spanish Catholic Center volunteer.
Since 1970, the immigrant population of the Washington,
D.C., area has grown tenfold. Perez Silverio is one of 1.3 million immigrants
living in the metro area.
In the last year, Spanish Catholic Center facilities have
served more than 12,000 men, women and children. Some of them have been
welcomed by Perez Silverio, who serves as a volunteer greeter to all those who
enter the Spanish Catholic Center facility in northwest Washington.
He helps them navigate a menu of integrated health and
dental services, job-training programs, legal services, English classes and a
food pantry available through the center.
Staff and clients alike praise his work ethic, saying
he provides exceptional customer service while offering a warm smile and empathy
for those in need.
For Perez Silverio, who was harassed and jailed for
his beliefs and faced a perilous future in Cuba, the volunteer role has been an
opportunity to restore his energy and health after a dark period of loneliness
and stress.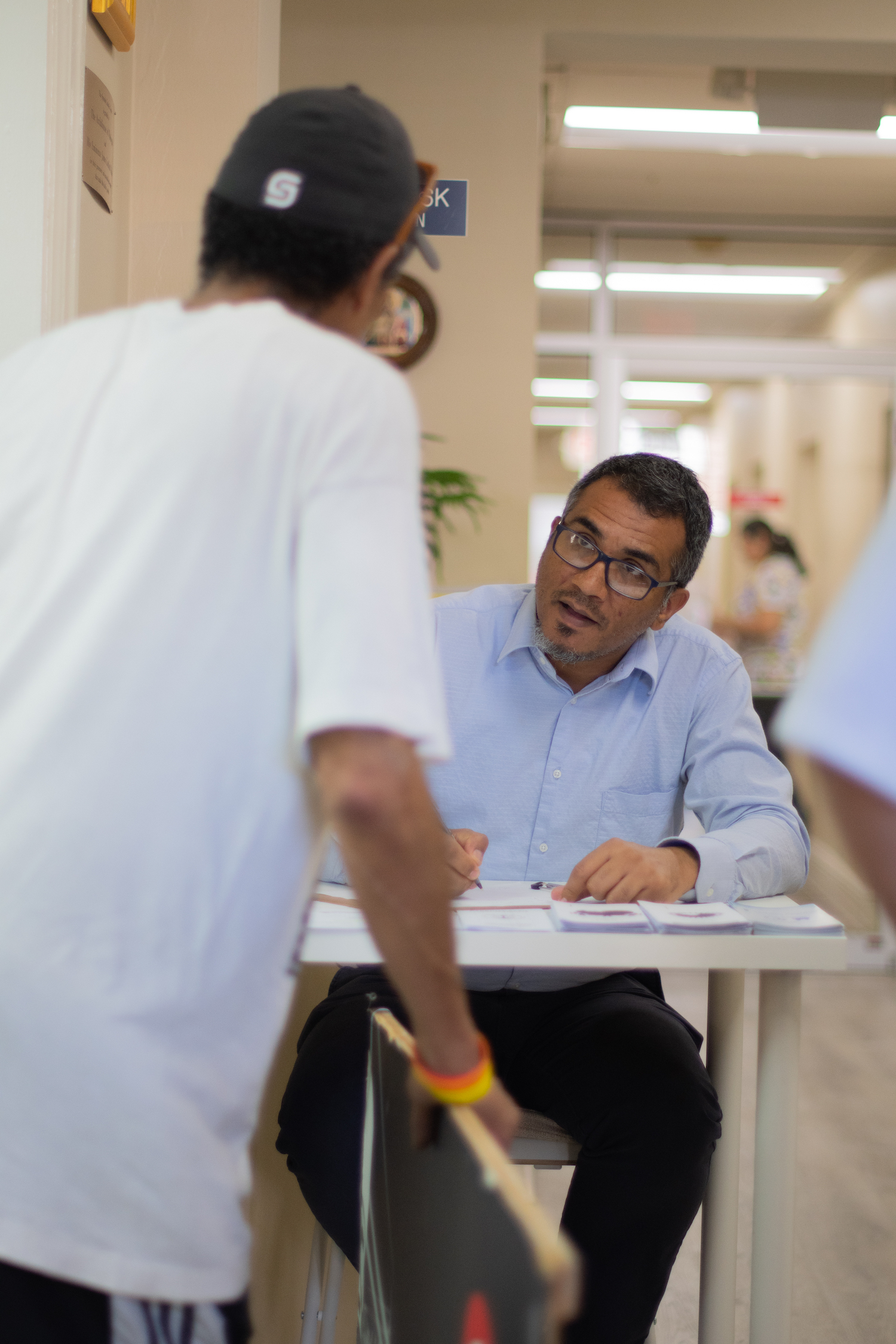 "We say, 'Love your neighbor as I have loved you,' as
Jesus said, but we have to show it," he says. "Being a volunteer of Catholic
Charities' Spanish Catholic Center has allowed me to share with others and … to
demonstrate that, with actions, one can really love your neighbor, help your
neighbor."
He adds, "Asking 'What do you need and how can I help you?'… has really given me peace. It has brought new life to my spirituality."
The
Spanish Catholic Center and its supporters will be celebrated at a Saturday,
Oct. 19, gala at the Marriott Marquis in Washington. Click here to learn more.