"It's a real sense of accompaniment." That's how David Burkey, CPA, describes his experience volunteering with the Financial Stability Network.
A co-worker encouraged the 28-year-old audit manager at KPMG to join the network in 2016, shortly after the program's launch. He soon became a financial mentor, helping people gain control of their finances by setting attainable goals and learning the basics of personal finance.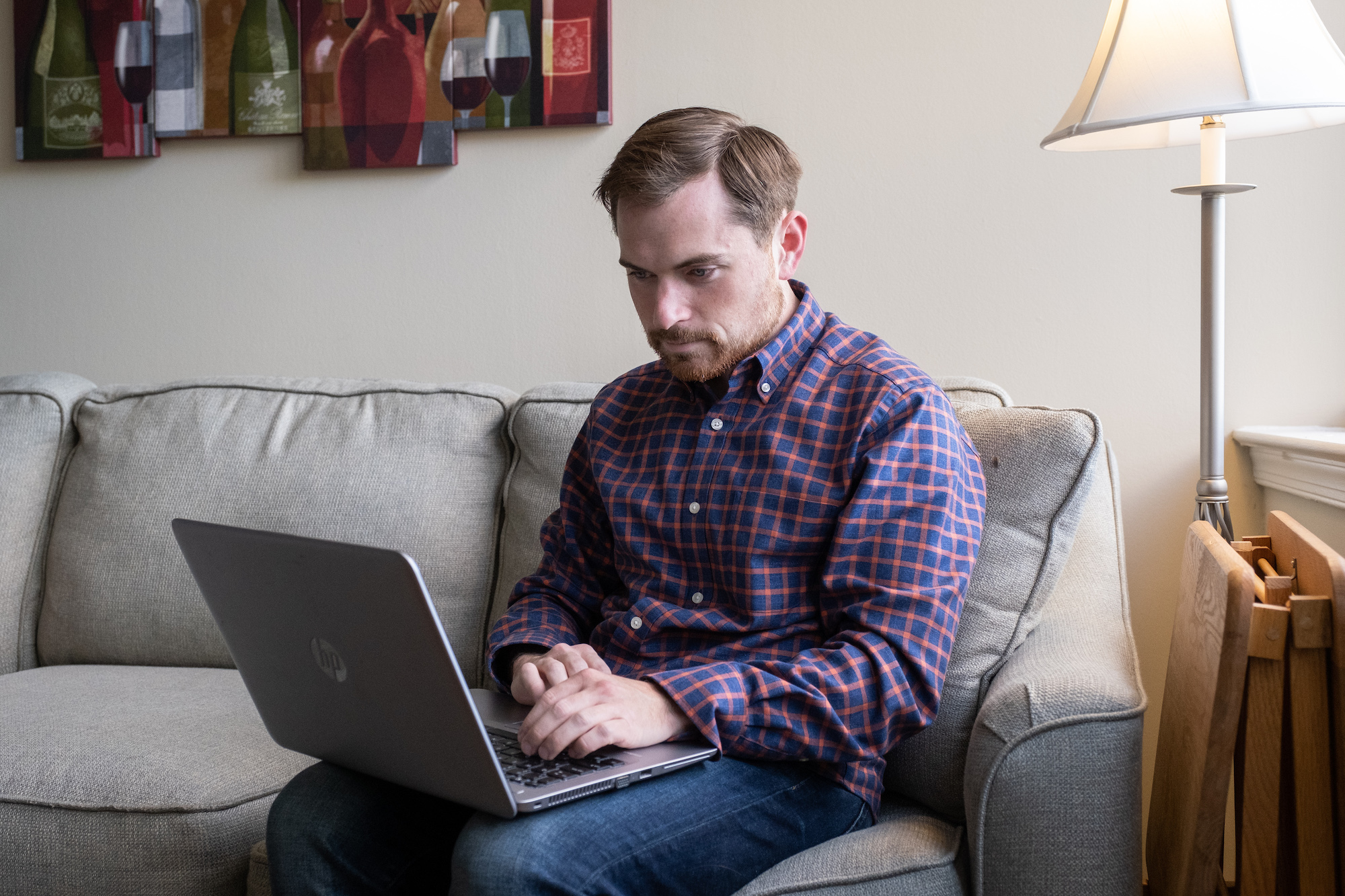 The network, with the help of volunteers like Burkey, has expanded its services during its four-year history. Tax-preparation services, and financial education and coaching were provided to 785 low- and moderate-income clients during the past year. During that time, more than 260 volunteers contributed more than 2,000 hours of service to the network.
With his guidance, Burkey's mentees have established their first budgets, paid down debt and saved money for the future. But more than providing financial advice, Burkey has established real long-term relationships with his mentees, seeing them through major life changes.
"One of my mentees now has a baby," Burkey says. "I've been encouraging her to manage her finances around major life events. She wants to go to nursing school, so we're working together to establish a plan to make that possible."
Just before the pandemic hit, Burkey committed to helping in another way. He became a certified tax preparer with the network as part of the IRS's Volunteer Income Tax Assistance (VITA) program, which provides free tax preparation for low-income people.
After training in January 2020, he saw tax clients every Saturday in February 2020. But his role as a mentor didn't change, as he offer guidance on getting the highest returns and minimizing a larger future tax bill. When the pandemic shut down the area last March, the network's VITA volunteers transitioned to online consultations.
"It was nerve-racking at first," he says. "But there's a great support system to help ensure accuracy. We also try to make these conversations less of a purely transactional relationship and more of an investment in the future."
When the extended filing deadline arrived last July, Burkey had worked with about 25 clients of various ages, circumstances and incomes. Some clients had steady jobs. Other were homeless. Some were single moms working multiple jobs.
But to Burkey, each client was someone who needed help, and he was proud to work with them. With the network's help, clients who earned less than $55,000 a year received tax refunds of about $1,500 on average.
"Working with the Financial Stability Network is about real-world practices," he says. "But walking clients through the process shows what it means to accompany them – walking with our clients and being there for them."