"What does it take … to truly devote your life to one cause — and, in this case, one man?" attorney Brian Stolarz asked.
The best-selling author of Grace and Justice on Death Row: The Race Against Time and Texas to Free an Innocent Man and President and CEO Msgr. John J. Enzler explored the answer to that question during a webinar for Catholic Charities' Legal Network on May 29.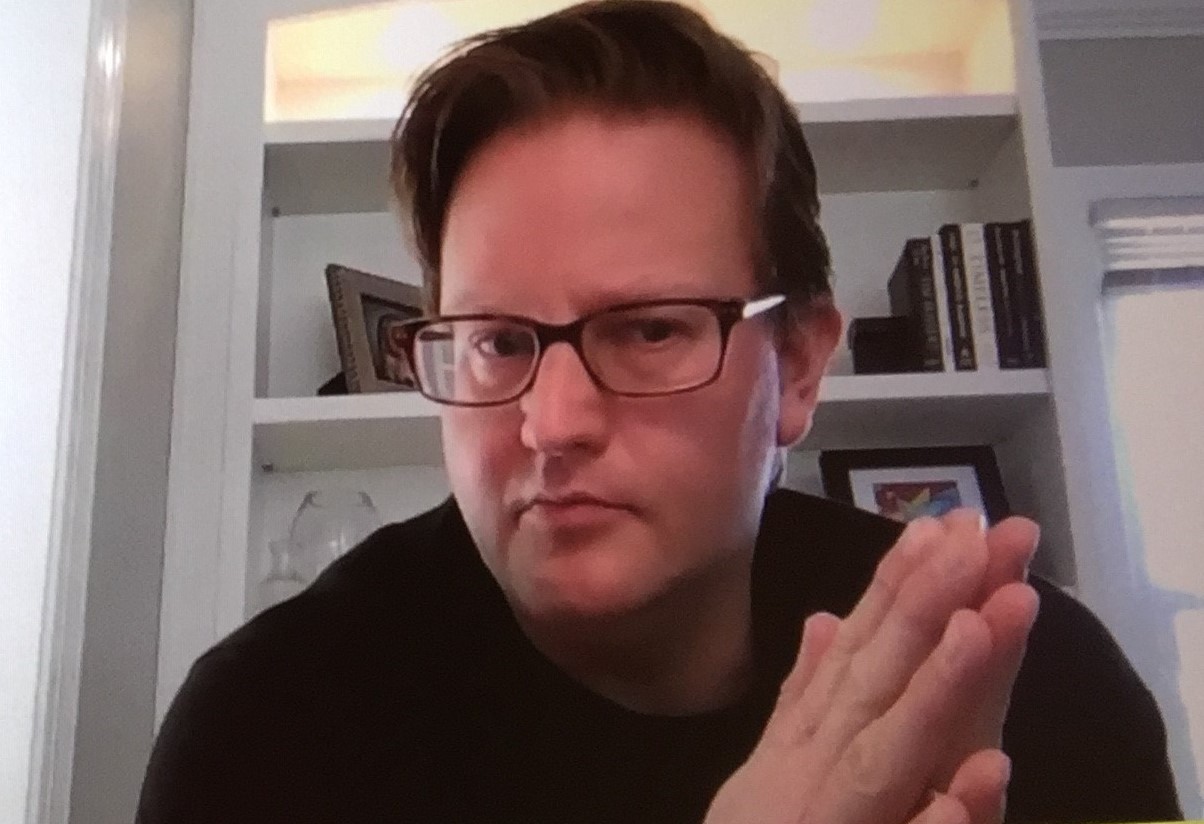 "For me," Stolarz explained, "Dewayne Brown's case was the culmination of my faith, upbringing and everything that brought me to that one moment of serving others. I didn't know how it was going to manifest itself in my career. But that moment, when I got the call from the partner to take on this case, truly showed me what my calling was."
The webinar (view it here) gave participants a glimpse into the story of the Washington, D.C., attorney who dedicated his career to securing the freedom of Alfred Dewayne Brown, who was falsely convicted of killing a Texas police officer.
Brown was exonerated in 2015, after serving more than 12 years in prison — almost 10 of them on death row. Stolarz, a partner at Fox Rothschild and active volunteer in Catholic Charities' Legal Network, served as Brown's habeas corpus counsel.
Stolarz's work is chronicled in episode eight of "The Innocence Files" on Netflix. In the documentary, he noted, those involved in its creation wanted to show what it took to help one man.
"Brian said yes to our Legal Network," Father John told webinar listeners. "Brian said yes to his own career … And then when this came along, it was another yes. A bigger yes, but another yes. And look what it brought for one man, Dewayne. It brought him freedom and the gift of life."
Added Stolarz, "Your calling can happen when you least expect it."
In a surprise to participants, Brown joined in the webinar.
Stolarz said Brown's forgiveness and grace have particularly touched him — and the world. "He has forgiven his captors," Stolarz said. "Every day, I say the prayer of St. Francis. For me, I focus on 'for in giving that we receive' because it is in giving my time to Dewayne, that I received a bounty. But for Dewayne, his forgiveness is the real focus point of that prayer."
Father John added, "After many years in jail … to say it doesn't help me to be angry or upset," that's grace. "We should all pray for that grace," he suggested. "Because when you've got that gift, you've got something very few have."
Before the webinar discussion, participants were able to watch "The Innocence Files" episode eight in a Netflix watch party. It was the first in a series of virtual events hosted by Catholic Charities to allow supporters to connect even as we are socially distant. Watch for details on upcoming virtual events.
If you are an attorney who would like to represent a Legal Network client, you can sign up here.
Donations to the Catholic Charities Legal Network make a difference in people's lives. You can donate here. Those donating at least $100 will receive a signed copy of Brian Stolarz's book, Grace and Justice on Death Row.