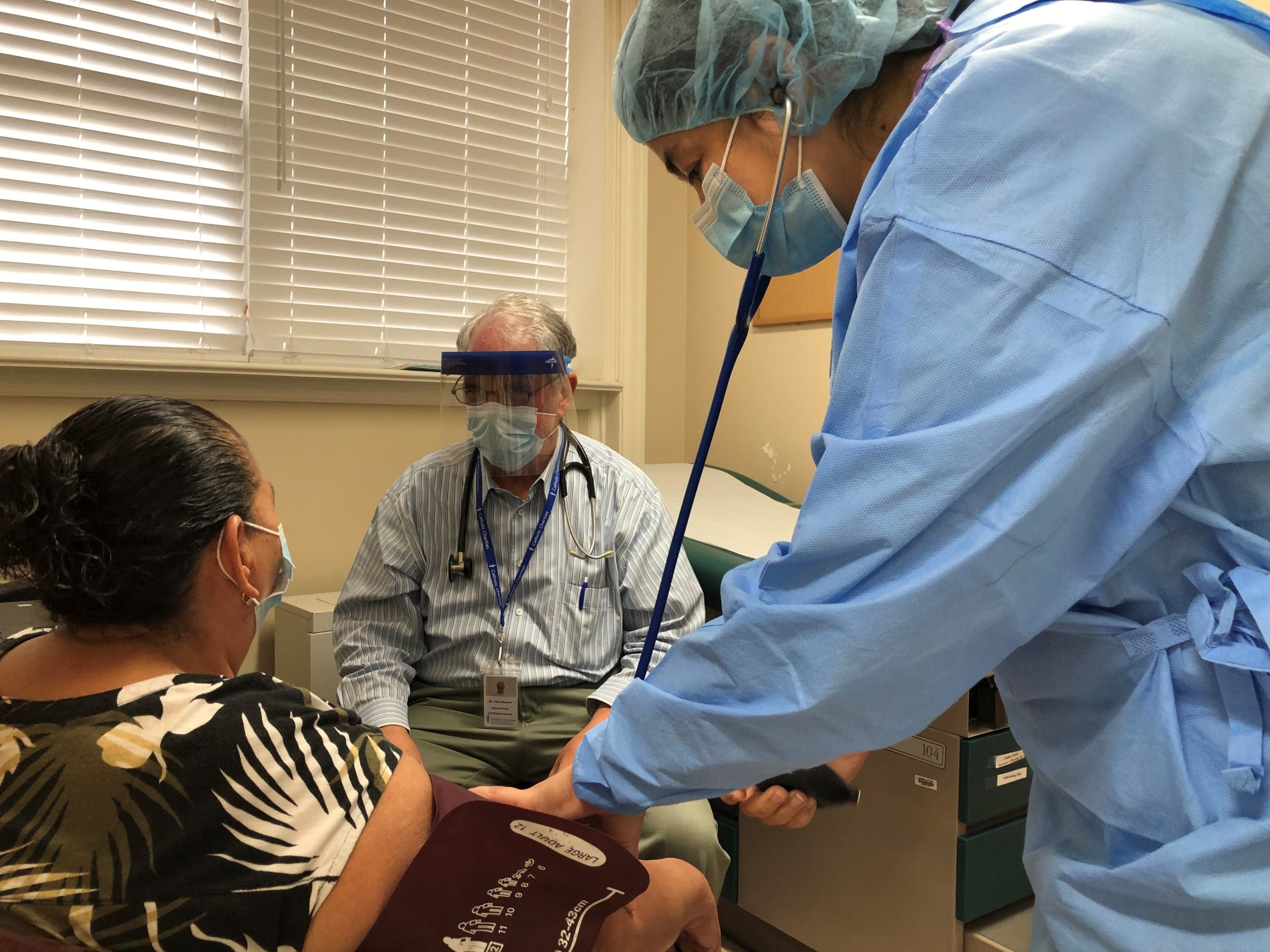 Last year, Catholic Charities' professional service volunteers donated $24.7 million in pro-bono assistance to the people we serve. From legal aid to dental care, these providers contributed life-changing support to our clients. So when we reopened the medical clinic at the Spanish Catholic Center as a Volunteer Medical Clinic, we knew volunteers would step up to help.
Located in the Mount Pleasant neighborhood of Northwest D.C., the clinic dates to the 1960s when it was the only medical clinic where pro bono doctors provided free care to patients in need. More than 50 years later, there are now more than 30 clinics in the D.C. area that provide care to low-income patients.
As a result of the changing health care environment, Catholic Charities decided to transition the clinic to the Volunteer in Medicine model, focusing on primary general and preventative care.
In returning to its roots, the clinic serves those who need it most — people in the community who are at 250 percent of the federal poverty level and do not qualify for Medicaid or have access to affordable insurance. Many of these patients suffer from chronic diseases including diabetes, high blood pressure, and high cholesterol.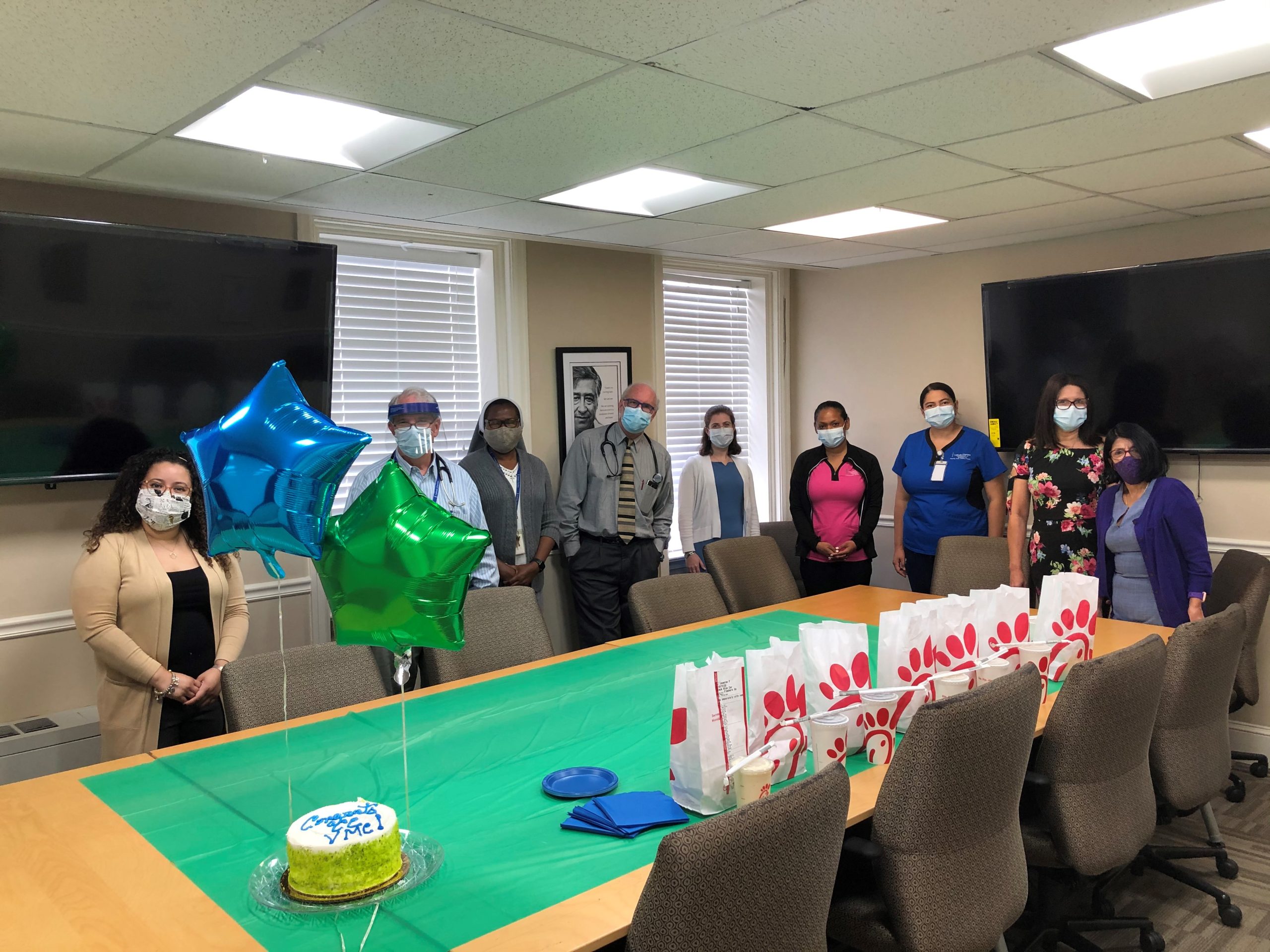 "Each day I am reminded why this clinic is needed," said Brigid Prosser, director of the clinic. "We have patients that have chronic or malignant diseases that were avoiding health care due to lack of funds. Without us, they would go untreated."
This transition means that patients are not charged for primary care visits, and it provides clinicians opportunities to contribute their skills to the community. The clinic is closely tied to Catholic Charities' Health Care Network and provides specialty care services from the area's safety-net clinics. Because Catholic Charities believes in integrated care, behavioral health, and dental services are also available at the clinic's D.C. location.
"It is a great gift to open the first Volunteers in Medicine model clinic in our nation's capital, especially during these trying times when many in our community are concerned about their health and may not have access to quality healthcare," Prosser said.
The Volunteer Medical Clinic is currently open a full day on Mondays and Thursdays for office visits by existing patients. Hours will expand and new patients added with the addition of medical volunteers. Staff is available from 8 a.m. to 4:30 p.m. Monday through Friday.
True to its name, the clinic is staffed by caring volunteer doctors, nurses and other health care professionals who provide their expertise and time for the benefit of the community. Providers also offer telehealth services during the pandemic. Volunteers have committed to serving eight hours per month, but many contribute much more – up to 10 hours per week.
Prosser has been able to recruit more than 60 medical volunteers since the clinic reopened in September. Many of them hope to increase access to quality healthcare for vulnerable populations in the area.
"We provide an opportunity for clinicians to use their skills to give back to the community while providing excellent medical care to those most in need," Prosser said. "We connect clinicians and patients in a caring environment, and everyone benefits from the experience."
Additionally, the clinic has relationships with local medical and nursing programs to provide their students with experiences serving patients.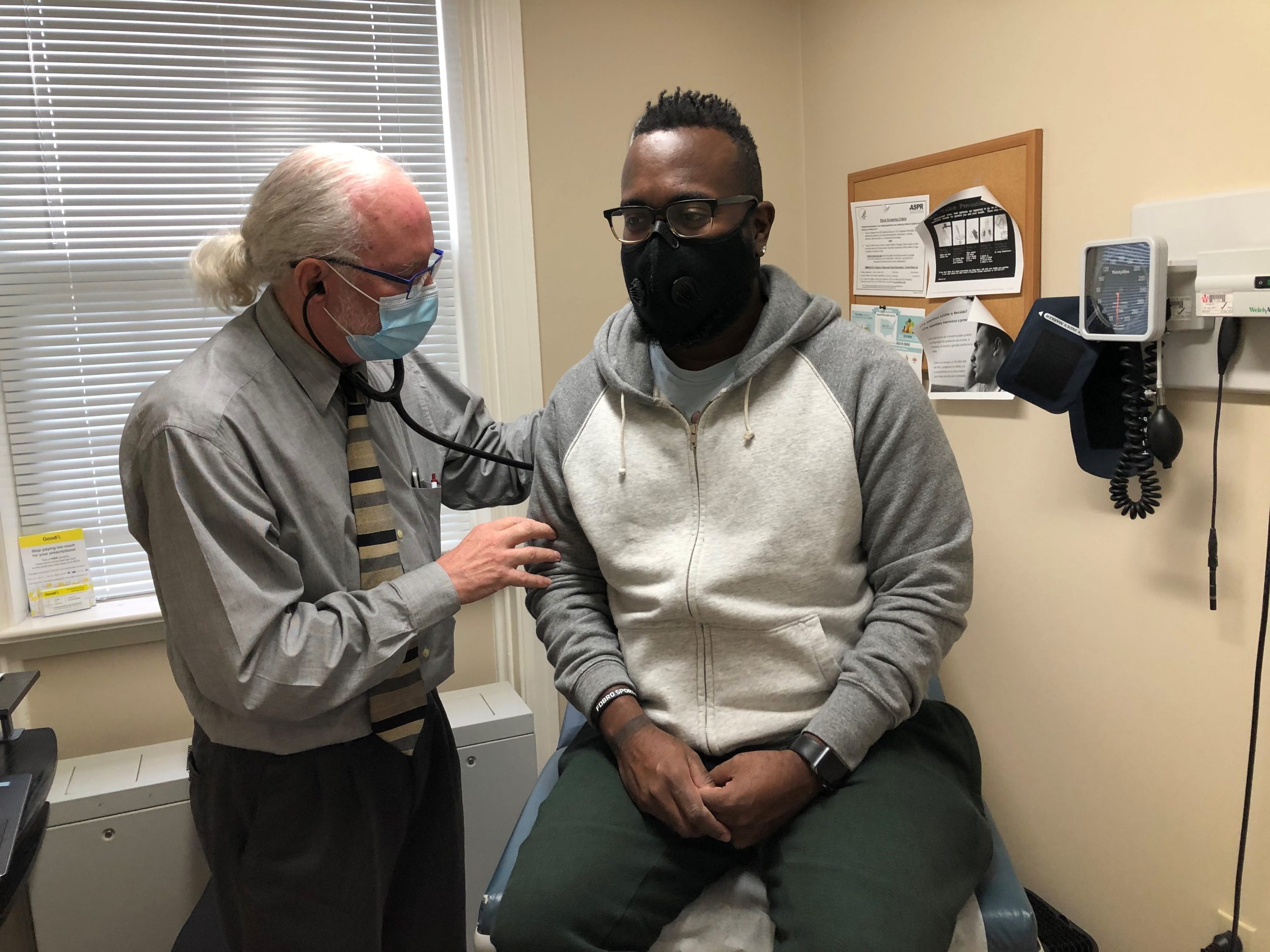 "It is a great pleasure to work with our patients, who consistently express their gratitude," said Connie Faltynek, a Medication Assistance Program volunteer. Her primary role is to obtain free or heavily discounted medications for patients who need expensive medications for chronic conditions such as diabetes and asthma.
The clinic fosters a culture of caring.
"As an RN volunteer, I feel that I am an instrument in delivering compassion, dignity, and respect to our patients so that they know how important they are and how much we care about them," said Vera Luz Navarro, nurse volunteer. "I enjoy doing what I love – helping those most in need."
For descriptions of volunteer positions and to apply, visit the volunteer section of the clinic's web page.