Imagine overcoming obstacles to find a place to call home only to lose that home in a fire.
That was the experience of 27 men living at Catholic Charities' McKenna House on Park Road in Northwest D.C. The single-room occupancy building — often serving as the last step for those who are transitioning from homelessness to independent living — was severely damaged by fire in March 2022, and all the residents were displaced.
For many of them, McKenna House was their "forever home," providing comfort and security. The fire took not only their home, but most of their belongings and their peace of mind.
But in the emergency, the community came together to help.
Within minutes of the fire, Catholic Charities, the American Red Cross and D.C.'s Department of Human Services stepped up to help, and Sacred Heart Church offered a place to gather. Blankets, food, toiletries and gift cards were provided. Catholic Charities' McKenna House staff began serving as case managers to help connect residents to resources. The Community Partnership and Echelon Community Service were among other organizations that assisted.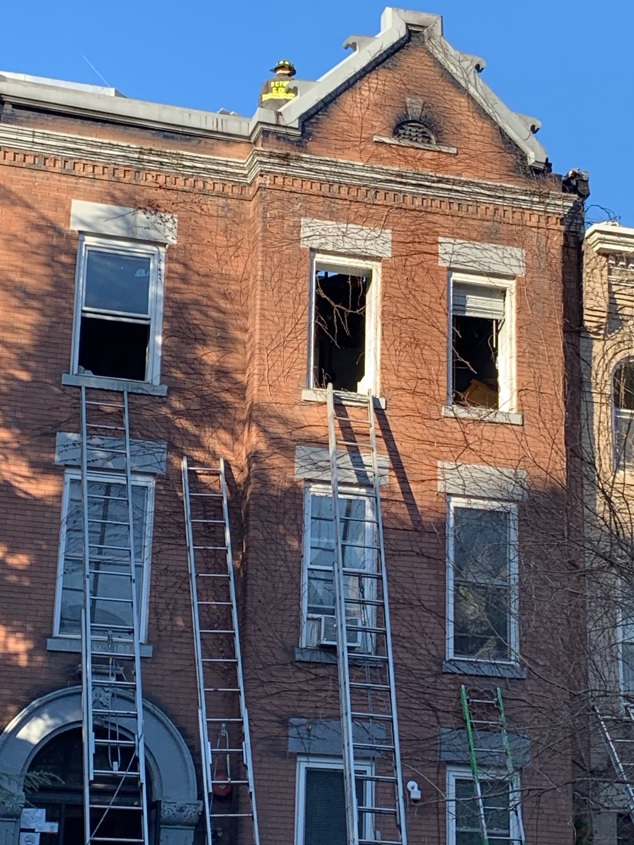 While it worked with community and government partners to find long-term housing options for the men, Catholic Charities provided placement at hotels for 24 of the McKenna residents for two months.
All those who wanted assistance finding housing were helped. Through work with partners at DC Department of Human Services, 21 of the men received connections to other housing support services such as Rapid Rehousing and Permanent Supportive Housing in the District to meet their long-term needs. Three others moved to a unit within Catholic Charities' Welcome Home Reentry Program, two residents moved to a transitional housing program operated by the Coalition for the Homeless, and one resident found housing on his own.
Many of the men experienced trauma during the fire. Some were referred for mental health services by the nonprofit Community of Hope, and Catholic Charities' case workers were there to listen and provide support.
With the loss of most of their belongings, the men — most of whom live paycheck to paycheck — have had many needs. Neighbors who knew the men, and individuals and organizations who had never met them came together to help. In all, almost 300 donors made gifts totaling more than $126,000.
Donations were used to pay for temporary housing at hotels, transportation and meals, as well as to replace some of their belongs. As the men identified permanent housing, their needs included money for security deposits, household items and furniture. Catholic Charities and its donors have helped.
In August 2022, one of the men moved into an apartment identified through D.C.'s Rapid Rehousing program. A Catholic Charities staff member who had worked closely with the group since the day of the fire accompanied the man to Target, where he selected linens, and bathroom and kitchen supplies. The staff member dropped the items off at his door — his new home for a fresh start.