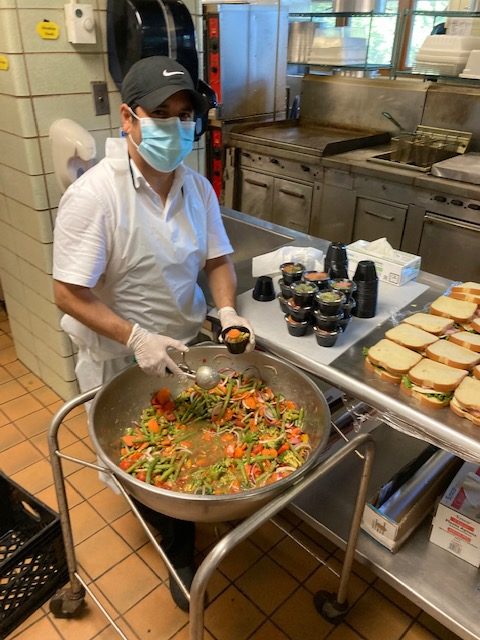 Honey-glazed chicken, baked ziti, and Salisbury steak are all classic comfort foods. These hearty dishes fill the stomach, soothe the soul, and conjure up feelings of security that distract from the stresses of life. They are also examples of meals included with the hundreds of grocery boxes that Catholic Charities staff provide to families in need each week at large-scale food distributions.
These families who have been affected by the economic downturn come to our food distributions expecting to receive only the nutritious groceries needed to feed their loved ones. But when they open their packages, they are surprised to also find complete family dinners prepared by the staff of our KitchenWork catering enterprise and pilot culinary workforce development program.
"We came up with the idea after seeing people wait in miles-long lines for hours to pick up food to feed their families," said Ken Chadwick, program manager of KitchenWork. "We imagined that having to cook a meal would be the last thing they would want to do when they got home. Providing these meals gives these families a break from the challenges they're facing. For at least one night, they can feel a sense of normalcy and find comfort in sharing a meal with their loved ones."
Each week, eight staff members participate in what Chadwick calls a "well-choreographed dance," adhering to a strict schedule so they can prepare and pack 4,000 dinners in their Hyattsville kitchen.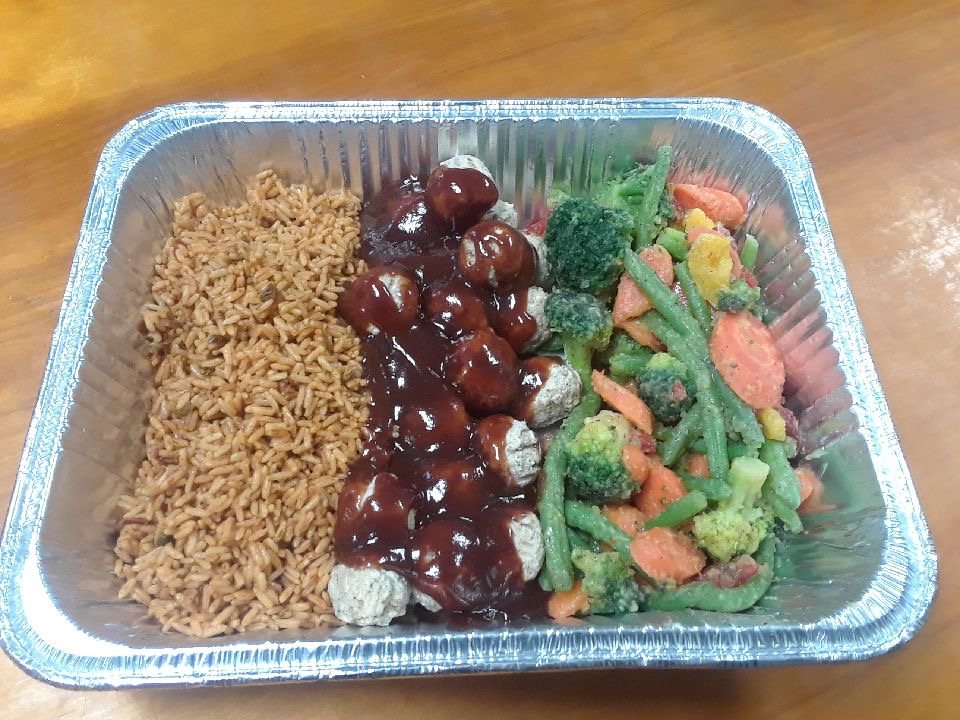 Chadwick works with his head chef to set menus, which are tailored around client feedback and nutritional guidelines. Every meal is cooked from scratch using fresh, clean vegetables and herbs from the Mona Farm, the urban farm at the Susan Denison Mona Center in Temple Hills, Md. The team also uses local vendors for ingredients like milk and bread, a practice that is both sustainable and supportive of small businesses.
While cooking these meals is a Herculean effort by itself, it's an effort the small KitchenWork team has voluntarily taken on in addition to the thousands of other meals they regularly produce.
Working six days a week, from 6 a.m. to 4:30 p.m., they prepare boxed meals for clients at Anchor Mental Health, Angel's Watch, the Mona Center, and two St. Maria's Meals services. They've also volunteered to assemble lunches to feed the hundreds of people who wait in line every Wednesday for food assistance from the Spanish Catholic Center's food pantry in Northwest D.C.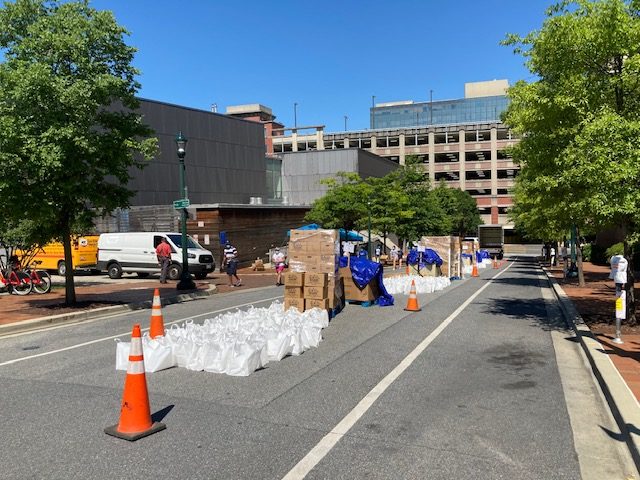 Altogether, KitchenWork has prepared and packed about 32,000 meals to feed the area's most vulnerable people since the start of the pandemic.
But, like many of our staff serving clients on the front lines of the pandemic, Chadwick and his staff feel compelled to contribute even more as needs continue to increase.
"When you see these people receive these packages of food," Chadwick said, "you realize it's just a drop in the bucket. We want to do more."