By Christina DeNovio
Gift-giving is a staple of the holiday season. Every year, parents look forward to seeing the joy on their children's faces as they unwrap a special present. Children stay on their best behavior all year long, or at least for a few weeks, in hopes that Santa will bring them something special.
Again this year, Catholic Charities' Christmas Star program will allow parents to purchase gifts for their children so that they can experience the wonder of the season.
Christmas Star participants donate $35 for each child in the family they sponsor. Catholic Charities will use the donations to provide parents with gift cards to buy presents for their children. General donations are also welcome and will be used to provide gifts for families without sponsors.
Last year, the Christmas Star provided 2,051 children, belonging to 880 families, with Christmas gifts via gift cards donated by Catholic Charities' supporters. This year, 1,441 children from 685 families have already registered for Christmas Star. The parents are building strong futures for their families by accessing services of Catholic Charities many programs.
Catholic Charities is extremely grateful to the 337 donors who offered parents the dignity of providing their children a special treat on Christmas Day. One mother whose family was sponsored by a Christmas Star participant said, "My family and I are so grateful for all of this. Thank you so much for helping me make Christmas special for them. God bless you all."
For many families, including those served by Catholic charities, struggling with unemployment, inflation and more in a post-pandemic world, your simple donation to the Christmas Star could provide respite for Christmas. Gifts on Christmas morning lift everyone's spirits.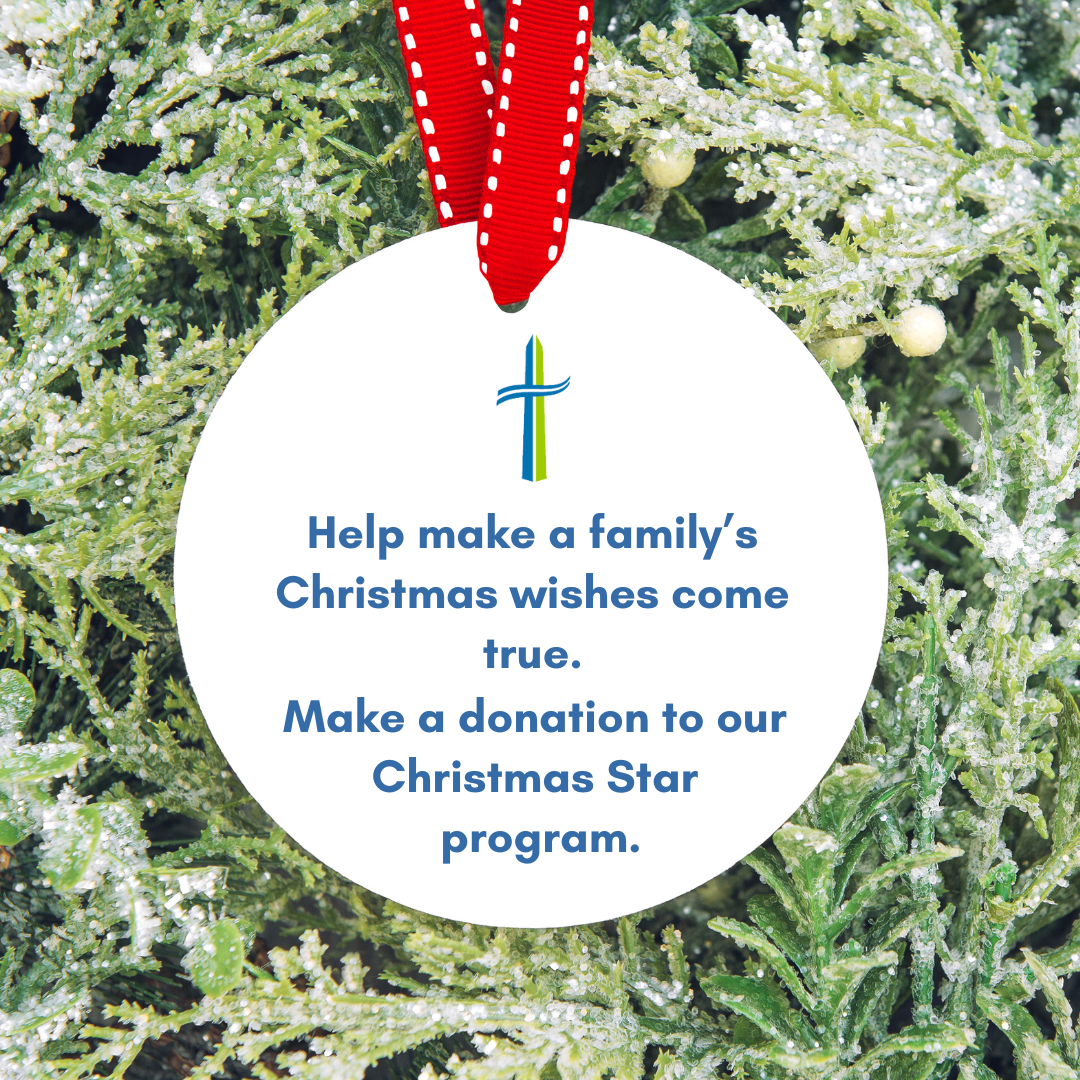 This year, Christmas Star will accept donations until all the families are sponsored or through Dec. 25. Along with sponsoring individual families, general donations will go toward buying candy for children and coats for people who need them.
Last year, one Christmas Star gift recipient was in need of winter clothes for her son. Because of supporters' donations to the Catholic Charities' coat drive, staff members were able to give the mother a winter jacket, gloves and a hat for her son along with her Christmas Star gift card and gift bag.
The woman expressed her gratitude, saying, "Thank you so much for your generosity and getting my son all of that. He really needed it."
If you are interested in helping members of our community in need this winter, donate to Christmas Star and be the reason a child wakes up to a present on Christmas morning.
Christina DeNovio, a junior at Wake Forest University, is a fall 2022 intern at Catholic Charities.