"The best gift one can give oneself is the gift of giving."
This quote graced Obsidian Global's holiday cards this year.
The message reflects not only the personal philosophy of the
local technology company's CEO, Drew Conway, but also the corporate culture
he's built through a unique office holiday tradition.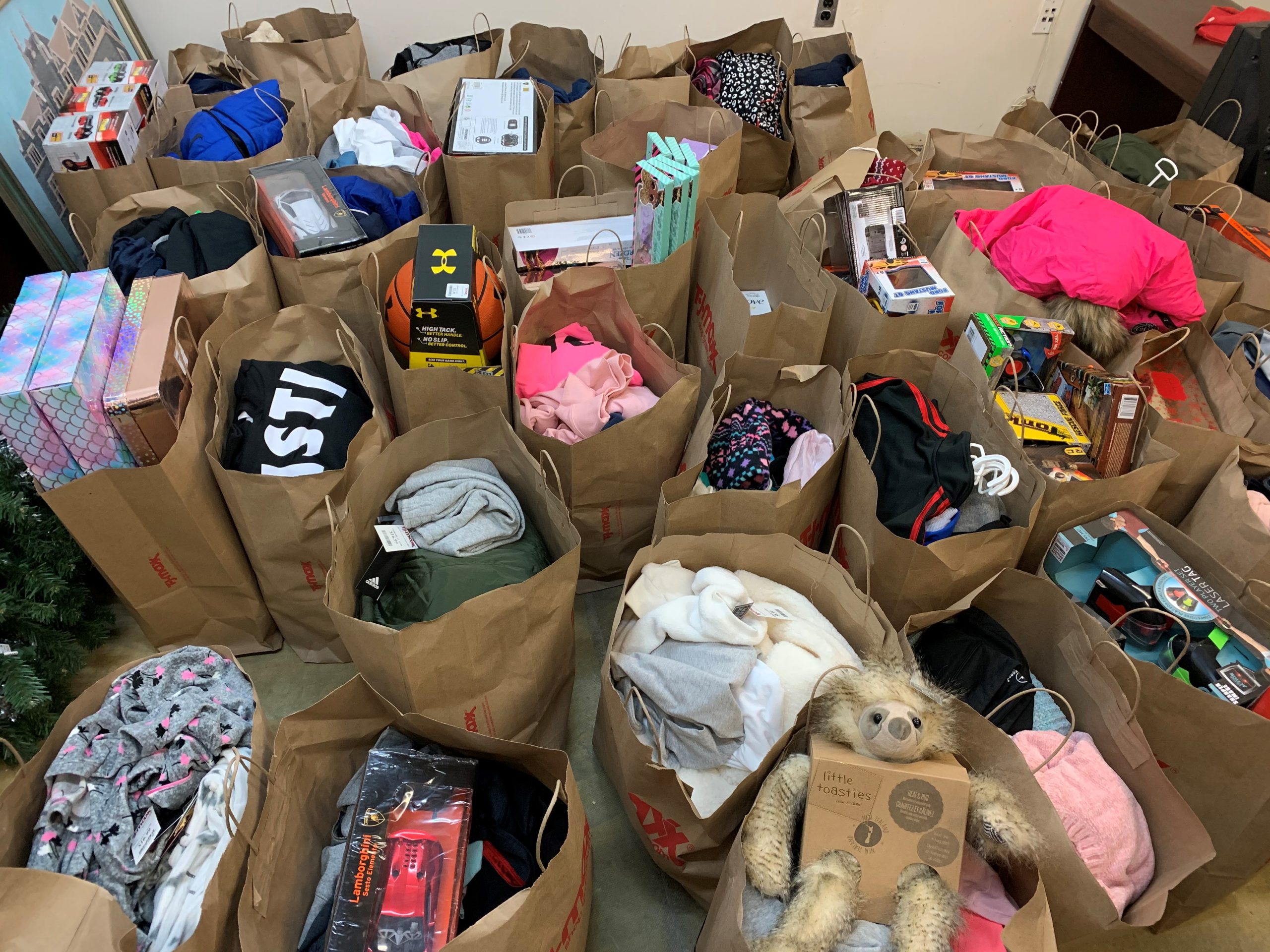 At Obsidian, the kick-off to the giving season is
Thanksgiving, when the staff of 18 employees enjoy a festive lunch where they
celebrate the year's successes (personal and professional) and reflect on all
the things for which they have to be thankful.
With bellies and hearts full, the group then heads to TJ
Maxx where the real fun begins. Armed with wish lists and a generous (and
flexible) budget, the group is divided into teams before furiously running
through the store's aisles, filling their carts with gifts like a scene from
the game show, 'Supermarket Sweep.'
But the gifts are not for themselves, and the wish lists they carry are not from their own children. Instead, each year Obsidian employees clear the shelves for mothers and children in need through Catholic Charities' Sanctuaries for Life and Southern Maryland Food Bank Snack Sak programs.
The tradition was inspired by Conway's focus on instilling
the joy of giving in his own children, as the only Christmas gift he ever
requests from them is that they perform an act of kindness for someone else.
Giving back was a family tradition that soon became an office family tradition.
Looking for an outlet to execute this passion, he turned to Catholic Charities
DC to contribute to programs that support women and children in need.
Each year, the Obsidian staff receives a full list of needed
items, as well as the ages and genders of the more than 200 children involved
in the programs before taking over TJ Maxx in a fury of Christmas chaos. Through
this annual shopping trip, Obsidian employees ensure mothers and children not
only receive necessities, but also unexpected gifts that bring them true joy at
the holidays — gifts that help them forget the challenges they face, even for
just a day.
After all the gifts have been paid for, the employees fill
several SUVs (this year it was seven) full of toys, clothes, backpacks, and
other presents to be delivered later in December. As a special treat, each year
Conway invites his newest employees to drop the gifts off to Catholic Charities
so they can experience the infectious nature of bringing joy to others
first-hand.
"Obsidian gave me the ability to give to others in a way I
wouldn't be able to without this event," said an employee who has been with
Obsidian for three months and was part of the team to deliver the gifts. "This
shopping trip was the first and only thing my colleagues had talked about. It
moved me to be part of something so much bigger than myself. It's a highlight
of the year for the team."