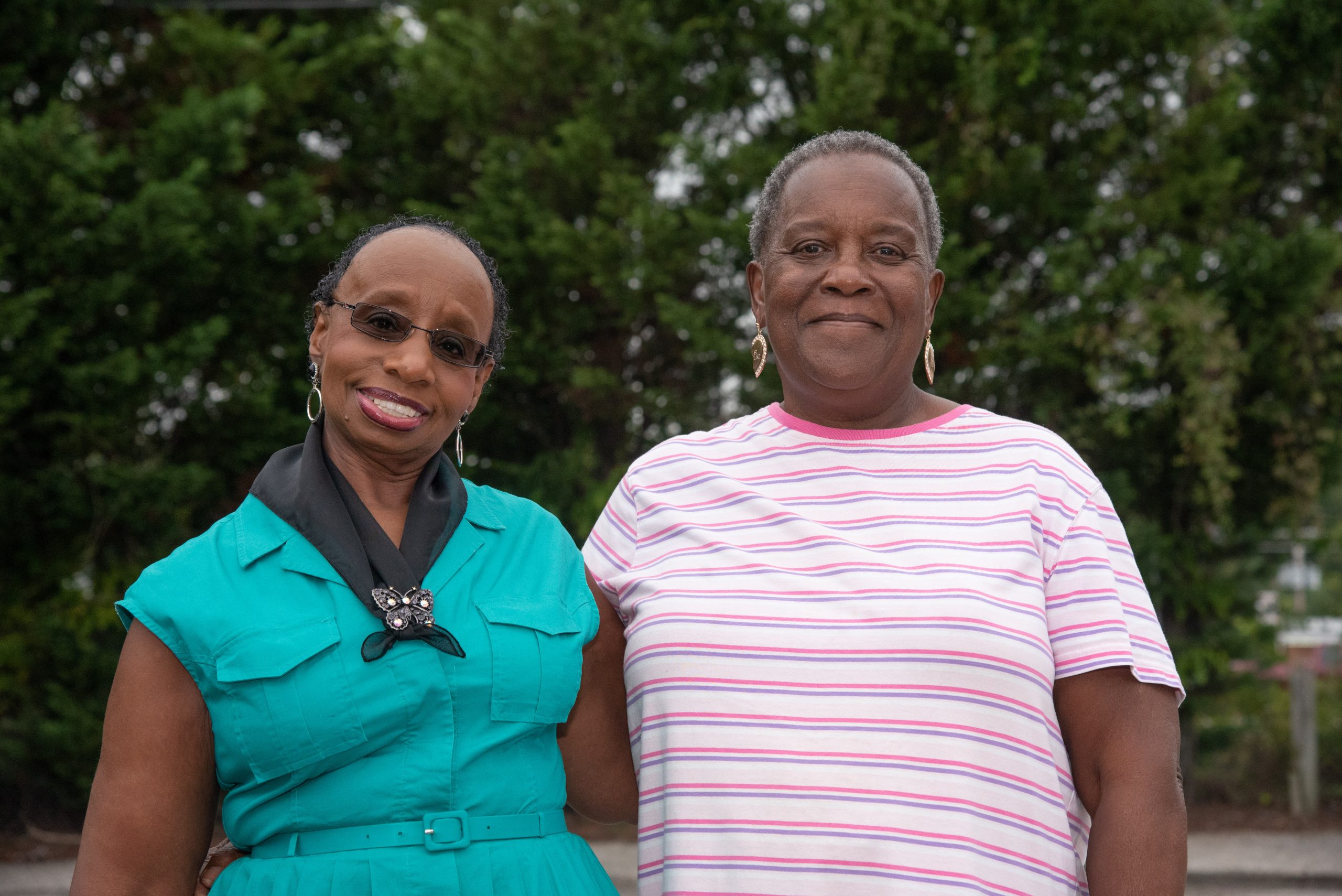 To many, Beverly and Lois seem like any other longtime friends. But for them, the friendship goes much deeper and comes from a place of community fellowship. Their friendship was forged through their weekly visits to the Southern Maryland Food Bank's Meals & Hope Food Truck. The duo, like so many others in our region, work hard to ensure their families don't struggle with food insecurity. Each week, they join a line of people from Charles County to greet the truck, which serves a regular dinner provided by the staff and volunteers of the Southern Maryland Food Bank.
The truck, which visits seven sites in Southern Maryland each month, provides many in the community who live on a limited income the ability to enjoy a delicious, nutritious, and warm meal at no cost. Lois, who is a teacher's aide at a local school knows her salary doesn't leave much wiggle room in her budget, so knowing Catholic Charities is there has eased her mind. The program also allows her to help feed her elderly aunt and uncle. Beverly relies on the Meals & Hope Food Truck to feed six members of her family.
Each week, those in line are greeted with a warm welcome as
well as a warm meal. Through the Meals & Hope Food Truck, Catholic Charities
is able to grow its roots in Southern Maryland and inspire friendships like
Lois and Beverly's.