Three Washington Area Community Leaders Join the Board
WASHINGTON, Sept. 30, 2020 — Catholic Charities of the Archdiocese of Washington, the city's largest independent social services agency, has announced its Board of Directors for fiscal year 2021.
Kevin Virostek, greater Washington managing partner at Ernst & Young, will serve as board chair for a two-year term. He had been the board's vice chair.
Robert Trone, co-owner of Total Wine & More and previous board chair, became chairman emeritus and chair of the board's committee on development and communications. Board member John Veihmeyer, retired chairman of KPMG International, will serve as vice chair.
The announcement was made after a recommendation for election by Archbishop Wilton Gregory and approval by the corporate members.
In addition, three community leaders were named to three-year terms on the board:
• Leila A. Finucane, president, Victory Housing;
• Elizabeth Meers, senior counsel, Hogan Lovells;
• Michael Williams, chairman of the board of directors, Realogy Holdings Corporation.
They join other members of the board:
• Cecilia Bergoglio, former finance professional and Catholic Charities volunteer;
• Scott Brickman, managing partner, Long Grove Capital;
• Bishop Mario Dorsonville, auxiliary bishop of Washington;
• William Kappaz, chairman and chief executive officer of The Dorado Group;
• Patricia McGuire, president, Trinity Washington University;
• The Honorable Michael Steele, attorney and political analyst;
• John Whalen, president, WRG Properties;
• Paula Gwynn Grant, secretary for communication, Archdiocese of Washington, who serves as liaison to the Board of Directors.
Catholic Charities' Board of Directors provides strategic direction and fiduciary oversight to the 90+-year-old organization and offers guidance on policy, mission effectiveness and community impact.
Bios: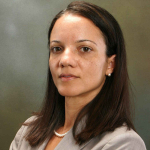 Leila A. Finucane is an expert in real estate, affordable housing and community development and president of Victory Housing. An attorney, her career has spanned roles across the private, nonprofit and government sectors with organizations such as Capital One, NeighborWorks America and the Department of Housing and Community Development for the District of Columbia. Finucane's work has been recognized by several associations, and she serves on the boards of Habitat for Humanity of Washington and the National Housing Trust Community Development Loan Fund. She holds a master's degree in urban planning and a Juris Doctor degree from New York University.
Elizabeth Meers is a recognized leader in the education sector. She serves as senior counsel at Hogan Lovells. For more than 30 years, she has dedicated her legal career to issues involving student financial aid, institutional and programmatic accreditation, state education licensure, civil rights, religious identity and other education-related matters. Named as one of the best lawyers in America, she is an active leader in the Catholic Charities Legal Network and the John Carroll Society. She holds a Juris Doctor degree from Georgetown University and a Bachelor of Art's degree from Radcliffe College. She also earned a certificate in theological studies from Georgetown University.

Michael Williams is chairman of the Board of Directors of Realogy Holdings Corporation, the global leader in real estate franchising, brokerage and service delivery. He has had an extensive career in real estate and housing, including the prior leadership of Prospect Holdings, LLC and Fannie Mae. Williams currently serves as chair emeritus of the Board of Directors of the Children's National Hospital and as a member of the Board of Trustees for Drexel University, where he earned an MBA in finance and undergraduate degree.
Media: For more information, contact Kate Kennedy of Catholic Charities' communications department at Kate.Kennedy@cc-dc.org and 703-201-5139, or Alexandra Schauffler at Alexandra.Schauffler@cc-dc.org and 202-772-4390.
About Catholic Charities of the Archdiocese of Washington
Catholic Charities DC is the largest independent social services agency in the Metropolitan D.C. area. As the charitable arm of the Archdiocese of Washington, Catholic Charities invests in communities by providing critical services to hundreds of thousands of people in need throughout the District of Columbia and Montgomery, Prince George's, Charles, Calvert and St. Mary's counties in Maryland. The organization works tirelessly to give help that empowers and hope that lasts to those it serves regardless of background, belief, or circumstance. For more information, visit catholiccharitiesdc.org and follow us on social media @CCADW.