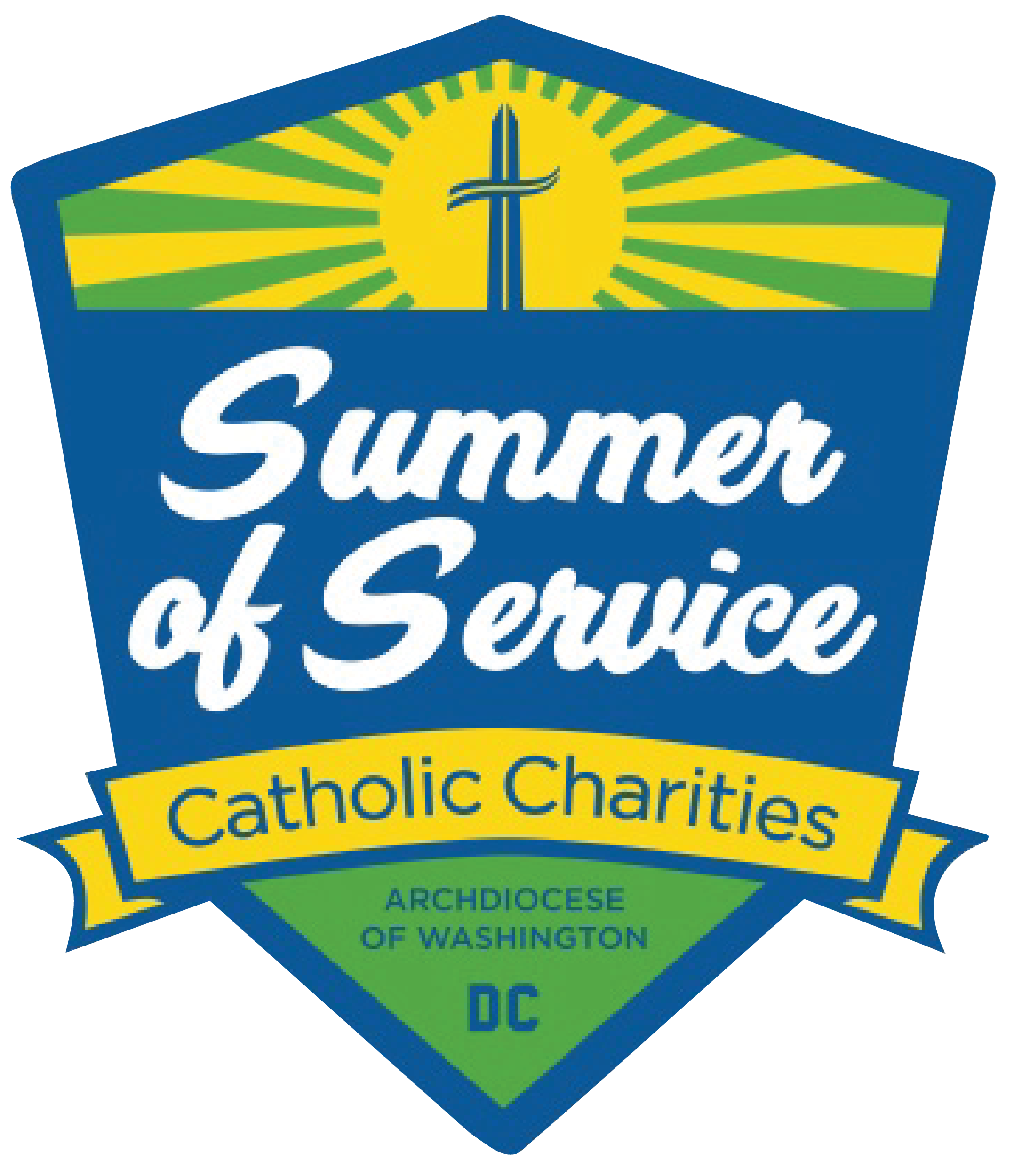 It's officially Summer, so that means beach getaways, barbecues, and spending lots of time outside with friends and family.
But for those of us at Catholic Charities, we recognize that
need doesn't get to take a vacation. Thousands of people throughout the
District and Southern Maryland still need our help. We are lucky because each
year we have thousands of dedicated volunteers that amplify our work, allowing
us to continue to "Say Yes" to those in need. However, summer often means we
see less of these volunteers who enjoy some well-deserved time off.
To combat this traditional decrease in volunteer activity, in 2017 we developed the Summer of Service campaign to encourage existing volunteers to continue to give back and to invite new volunteers to join us in improving the lives of the most vulnerable in our community. While the last two years have focused on general volunteering, this year we want to highlight the important work of the volunteers who contribute their professional skills to the agency. Catholic Charities has hundreds of professional volunteers including attorneys, doctors, dentists, nurses, dental hygienists, pharmacists, and even financial advisors. In 2018 alone, these providers donated more than $20 million worth of critically-needed pro bono services directly to our clients. These providers literally change clients' lives.
Throughout the summer, we'll be sharing stories of service and celebrating these unique volunteers who enable the agency to help more than 140,000 people each year. Stay tuned to this blog, as well as our social channels to get to know some of these special volunteers and how their work empowers our clients. And  hopefully, they'll inspire you to get involved, too!
For more information about volunteering, visit catholiccharitiesdc.org/volunteer