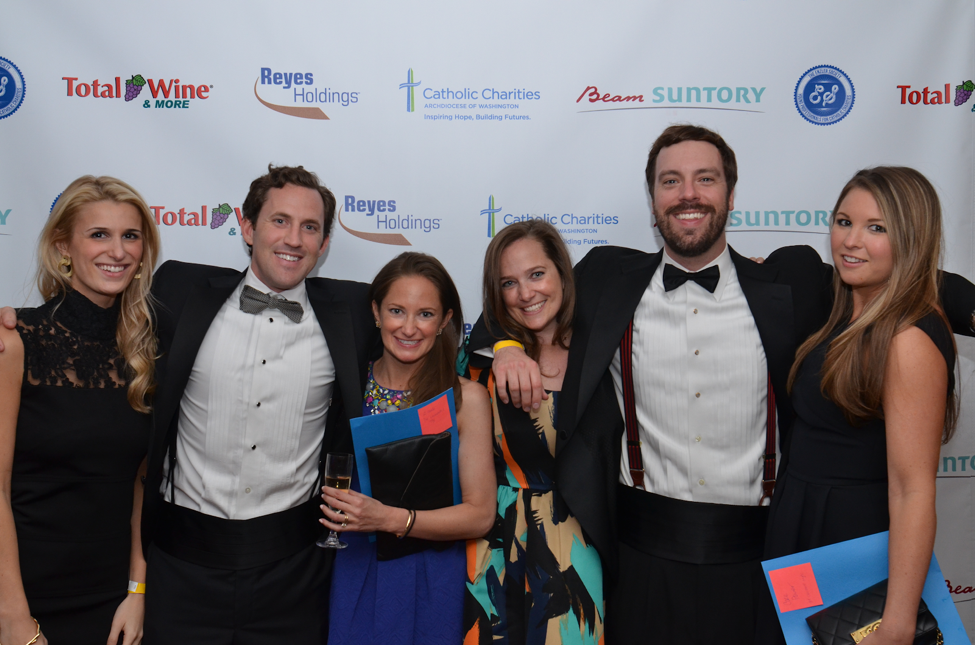 Hello from the Enzler Society! Despite the frigid temperatures outside spring is, indeed on its way. And in DC that means it's time for a few unique traditions: cherry blossoms, return of Jazz in the Sculpture Garden, and, of course, the annual Catholic Charities Gala!  As Catholic Charities DC's young professional group, we wanted to give you a quick list of reasons why you should most definitely attend this year's Catholic Charities Gala on April 5th at the Marriott Marquis.
White Ford Bronco DC's favorite 90's cover band is performing at this year's gala! They're a blast to see in person and you and your friends will have so much fun dancing to all the hits of the 90's. Can't join us for the dinner program? No problem. Entertainment-only tickets are available at a reduced price and include access to an open bar!
Meeting New Friends The gala is the perfect place to meet many like-minded people who also enjoy giving back to those in need.
Networking The Catholic Charities DC network is such an amazing resource for Enzler Society members. The gala is a great opportunity to get to know other people involved with the organization, especially people who work in your industry.
Dressing up Haven't been able to wear your tux in a while or just got a new dress and need a place a place to wear it? The Catholic Charities Gala is perfect for that! Dress up for a great cause!
Giving Back Catholic Charities does amazing things for the DC community, especially its work for the Youth Transitional Program where the Enzler Society volunteers. The gala is Catholic Charities' single-largest fundraising effort and raises a ton of money so we can continue making a difference. Your ticket purchase is a part of that.
Start Spring off with a Bang! The long winter will finally be on its way out and what better way to celebrate the beginning of spring than a night out on the town for this year's gala?
Night Out with Friends Gather your friends who also like giving back and use the Catholic Charities Gala as a night out downtown at the beautiful Marriott Marquis.
Learn More About Catholic Charities During the event, you'll get the chance to hear first-hand from clients, staff, and volunteers how Catholic Charities impacts DC and Southern Maryland.
Continuing Tradition If you've attended past Catholic Charities Galas, you know that a great evening is in store! Continue this special tradition by making new memories with friends, family, and colleagues at the 2019 gala.
Reconnecting with DC's Catholic Community For those who grew up in the DC area, the gala is a great place to reconnect with friends and acquaintances you've met along the way in the local Catholic community. Enjoy catching up with old friends over drinks and dancing!
Want to attend, but you're not sure of what else to expect? Feel free to reach out to us at enzlersociety@cc-dc.org and we can answer any of your questions. We also invite you to join the Enzler Society to help us make a difference in DC. You can find out more info here: catholiccharitiesdc.org/enzlersociety/